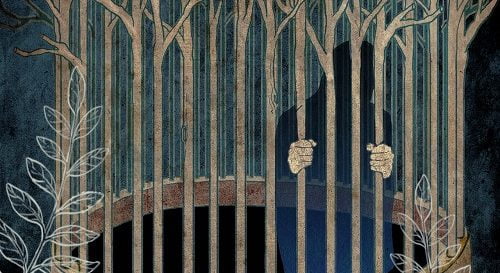 Be prepared, but do not live in fear.  The mainstream media is ramping up the fear-mongering and panic mentality right now.  They are literally warning us of lockdown 2.0.
In fact, Bloomberg actually expects you to believe other humans have the right to limit your freedom and you have the obligation to obey. The following is incredibly disturbing and should be noted by everyone:
Governments will have no choice but to ban behavior that spreads Covid-19. The public will do the rest by shutting in again. –Bloomberg
They flat out admitted that we are doing this to ourselves by our unwillingness to disobey. This draconian predictive programming has become obvious.  They desperately need you in fear, and to participate in their beast system as it rolls out. It could get ugly, folks, so be prepared.
New lockdowns of some sort are going to be necessary. Some cities are already considering a return to stringent stay-at-home orders of the type used in the spring. Those lockdowns probably didn't hurt the economy any more than the virus itself. But this time things might be different. Because fear of the virus is less intense than in March, blanket lockdowns that were superfluous last time might curtail the economy now. In addition, psychological stress from prolonged isolation might be fueling social unrest. –Bloomberg
Again, this reads as nothing more than "comply, slaves." Plus, the constant blaming of the destruction of livelihoods on the virus. The doublespeak is unbelievable. A virus can't bark orders or obey. A virus didn't shut down businesses. A virus didn't print money out of thin air and debase an already dead fiat currency.

It Wasn't The "Virus" That Crashed The Economy, It Was The People Who Obeyed

Supply Chains: Food & Toilet Paper Supply Were Disrupted By The Ruling Class, Not A Virus

They want the public in a panicked state of fear, as fear is the st vibration, and people are the easiest to control when they are fearful. After fear, since people aren't falling for it anymore, comes anger.  Anger can still be harnessed by the elitists, which is why I've suggested living free from the beginning. Living your life your way so long as you harm no one else is the biggest middle finger you can give the international banking cartel attempting to take over the world with psychological and spiritual warfare.

The Science of Fear: How The Elitists Use it to Control Us & How to Break Free

The power-hungry control freaks in the Federal Reserve and the ruling class have decided they own us, and now it's up to us whether we consent or not.  I can tell you one thing: there are few things worse than death. Life as a slave is one of those fates.  This is what they want for us, and if we don't stand up and simply live our lives outside the rigged system they set up, that's the one we'll suffer.

I have hope for humanity.  People are opening their eyes daily to damage that is done when humans are given power over other humans, whether it's called government, masters, or banksters. The solution is still that simple. Stop allowing and pushing for people to have power and control over other people. There are no masters if the slaves all disobey. Get off your knees, and stop being a submissive slave. 

Oh, and screw you, Bloomberg for saying anyone is obligated to be enslaved by anyone else. Call it democracy, republic, dictatorship, plantation, or otherwise, it's all the same. We are not slaves, and we are many.  We have no obligation to obey.

And for those who think they have the right to enforce this, the time will come when you will be forced to make a difficult decision, and I really hope you do the right thing, and not the legal thing.

Greg Mannarino: It's Critical To Understand That The Goal Is "Full Control By The Federal Reserve"

It All Comes Back To The Federal Reserve: The NWO Is Being Shoved Down Our Throats

It's All Been Planned: Prepare For The Great Reset

[DISPLAY_ULTIMATE_SOCIAL_ICONS]