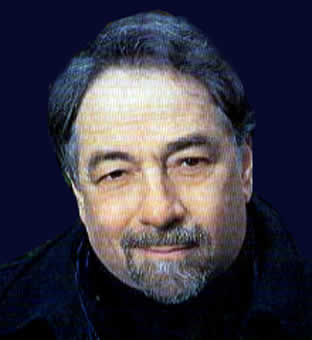 Code word: Levodopa.
Apparently that's all it takes to get suddenly cut off air and shut down.
It just happened to syndicated radio host Michael Savage, who has a regular audience of some 20 million people.
He regularly stirs controversy, and has a reputation for telling it like it is, in spite of attempts to silence him.
But when Savage blurted out that he had received reports that Hillary Clinton is taking Levodopa, a prescription drug taken by Parkinson's patients, he was suddenly taken off air.
According to Breitbart:
Talk radio star Michael Savage has characterized his being abruptly pulled off the radio on Monday afternoon following a discussion of Hillary Clinton's health issues as an act of "pure sabotage." In an email to this reporter on Monday night, Savage wrote:

Pure sabotage. No advance notice from me or my producers. Then 'ISDN problems' during my discussion of the side effects of Levodopa, used for treating Parkinson's.  Then the two fill-ins trying to sound informed and clever from WABC who have 40% lower ratings than me, boasting on air during my hours that they conducted a 'coup' by taking Savage off the air.

Savage was taken off the air on New York powerhouse WABC and was replaced by Curtis Sliwa and Ron Kuby, host of the afternoon drive show titled "Curtis & Kuby."
It sounds like pure opposition attacks from the Hillary camp. Undermining the anti-Hillary message at this critical and desperate time in the election.
Clearly, the Democratic campaign does not want visibility in the story about Hillary's declining health and extreme vulnerability that could compromise her ability to be president.
Apparently, just talking about rumors and/or reports that Hillary is on a Parkinson's medication is enough to warrant swift moves of censorship from high up in the media chain of power.
via Dahboo77:
Popular radio host Michael Savage was pulled off the air during his program yesterday in a shocking move.

What was so controversial that WABC had to censor Savage? Well, Hillary Clinton's health of course. That's right, all Savage was talking about from a medical standpoint was Hillary's health and the rumor that she takes Levodopa, the Parkinson's disease drug. After Savage mentioned Levodopa, that was all it took, just that one word, to cause the liberal CEO to take him off air mid-show.
What Are They Hiding? Radio Host Taken Off Air, Censored for Saying 1 Word

It happened to Dr. Drew after he expressed concern about Hillary suffering brain damage live on air.
Now, it is happening when radio hosts discuss the topic… and it will continue because the powers that be have declared open season for political sabotage.
All the queen's horses and all the queen's men will be constructing whatever fragile narrative is necessarily to give the appearance of legitimacy, while clearing the path of any and all adversaries who might stand in her way.
Read more:
Make No Mistake: "Everyone Who Is Warning About Clinton Is A Target and They Are Marked"
"Media Actively Conspiring With Clinton Campaign" To Cover-up Hillary Major Health Issues
As Hillary Steals the White House, Five More Added to "Clinton Body Count"
Must Watch: The Truth About Hillary's Bizarre Behavior: "Does She Have Actual Brain Damage?"