This report was originally published by Tyler Durden at ZeroHedge.com
Scientists from Caltech Astronomy examined the great solar flare of 1990 that occurred in active region NOAA 6063. The eruption and subsequent shockwave were so massive that scientist decided to write a report on their findings titled "Tangential Field Changes in the Great Flare of 1990 May 24."
The region on the sun gave rise to a dangerous X9.3 flare, which was visible in white light. The flare was observed by several observatories, including the Big Bear Solar Observatory at Caltech.
Shockwave on the sun after solar flare pic.twitter.com/7IA3mwBTNG

— World and Science (@WorldAndScience) June 27, 2018
Solar flares are enormous explosions on the sun that unleash streams of energy, light, and high-speed particles into space. The most dangerous solar flare is known as "X-class flares" based on a classification system that divides solar flares according to their strength.
If Earth faced, the solar flares and associated coronal mass ejection (CME) can create geomagnetic storms that can disable satellites, communications systems, and even ground-based technologies and power grids.
A massive solar storm in April 2017 allegedly interfered with power grids in San Fransisco, New York, and Los Angeles. On both coasts, critical infrastructure such as communication networks and mass transportation were severely impaired.
This was the period when mainstream media blamed the Russians for cyber hacking America.
Meanwhile, in a report from NOAA titled "Geomagnetic Storms and the US Power Grid," the paper mentions how US power grids are highly interconnected and susceptible to damage from solar flares.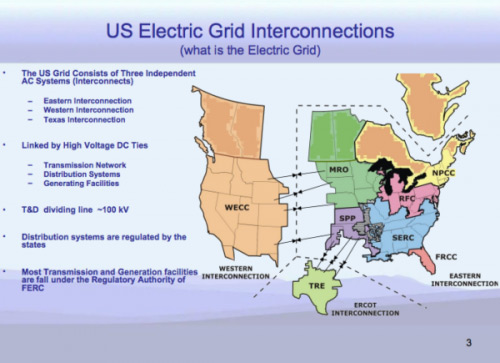 The report shows how the sun produces Geomagnetically Induced Current (GIC) [solar flares] and launches it to the Earth.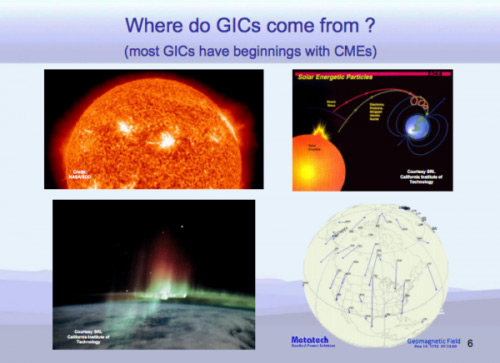 When GICs penetrate the Earth's geomagnetic field, they usually enter transformers in the power grid.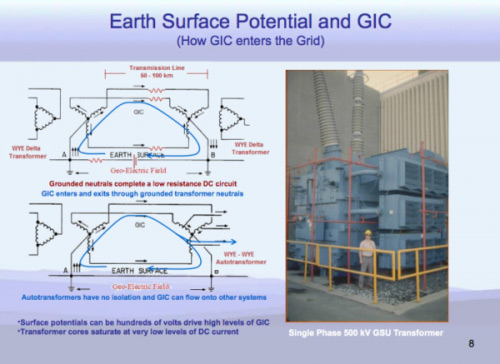 What happens next? Well, GICs blowup transformers and force a terrifying grid-down event.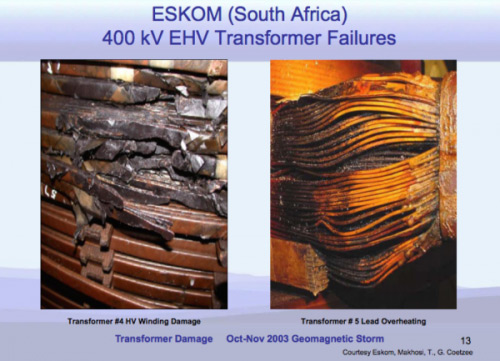 Even the White House has been preparing for a catastrophic solar storm through a recent 2016 Executive Order titled "Coordinating Efforts to Prepare the Nation for Space Weather Events."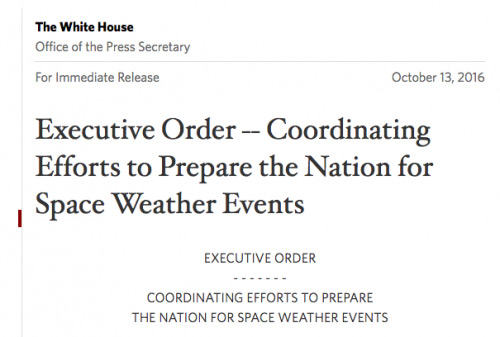 The Federal Reserve Bank of Atlanta warns about solar storms and its physiological impact on markets.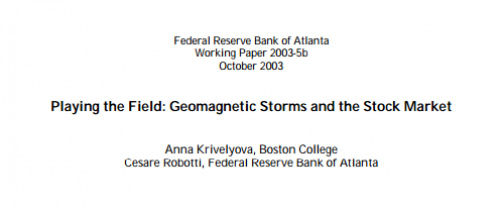 So, what does this all mean? Like the great solar flare of 1990, scientist and governmental agencies have been fascinated by the sun and its occasional expulsion of energy. Not all solar flares are Earth-facing, but it is only a matter of time before the next big one cripples modern society. Then what?