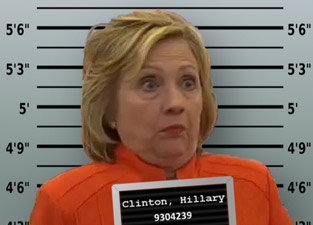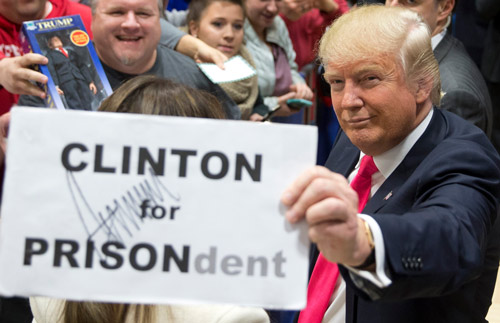 You'd think we're making up the follow incident involving Hillary Clinton, but luckily, just like her recent medical emergency, it was all caught on video.
Hillary Clinton was caught in an embarrassing moment when someone at her rally yelled "Hillary for prison!", to which the presidential candidate responded, "Let's make it happen!"

The cringeworthy moment was captured on film.

Given her now notorious propensity for being constantly "confused," Hillary probably thought the man was saying "Hillary for president!," but nothing could be further from the truth.
And the video:
Some guy right in Hillary's face: HILLARY FOR PRISON
Hillary: LET'S MAKE IT HAPPEN
I almost feel sorry for her https://t.co/CKfdSuASHB

— Jenna Abrams (@Jenn_Abrams) September 18, 2016
Via Youtube:
Yes, America, let's make it happen!