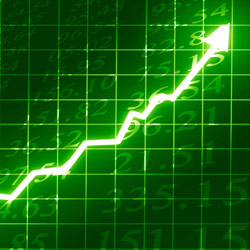 While stock markets held strong near their all-time highs, the last year saw massive financial destruction in global commodities markets. Oil, gold, silver, steel, coal and other raw materials experienced price drops not seen since just before the the Crash of 2008. As an example of how bad it has gotten in the raw materials space one need only look at the Baltic Dry Index, which is used to assess the cost of shipping raw materials by sea. Signaling serious economic problems, the BDI recently hit its all-time low, surpassing even the lows hit during the last financial crisis.
That a significant financial, economic or monetary event will soon be upon us cannot be denied.
Yet within crisis there is opportunity, and knowing what can happen and how to position yourself accordingly ahead of the fallout will not only ensure that your wealth is preserved, but will help you thrive financially. While we have always urged those concerned with the state of affairs in the world to have a healthy storage of food and supplies in anticipation of supply disruptions or hyperinflationary monetary policy, a major financial event will, as it did following the last crisis, likely lead to significant gains in precious metals as investors the world over shift capital into the historical monetary asset of last resort.
As Future Money Trends explains in the following micro-documentary, there are three perfect catalysts for why silver and gold are headed to new highs in the very near future: low prices and global supply shortages, war, and the collapse of U.S. bond markets.
What we are about to show you is undeniable evidence… This is going to happen within the next year… Silver is likely the most undervalued asset available to investors today. 
Watch (Courtesy Future Money Trends):
The 36 months that followed the Crash of 2008 saw precious metals go to new highs with silver topping out at $50 per ounce. Today that same ounce is selling for around $14. Whether you acquire the physical metals directly or diversify your investment portfolio, now is the time to capitalize on the future trend.
As the next crisis and eventual collapse of our system plays out on the global stage in coming months and years, trillions of dollars in wealth will be vaporized. But as is always the case throughout history, those who have the forethought and willingness to first acknowledge the realities and then prepare for them while others ignore the warnings will come out on top.
Get the FREE Guide From Future Money Trends: Your 2016 Action Plan