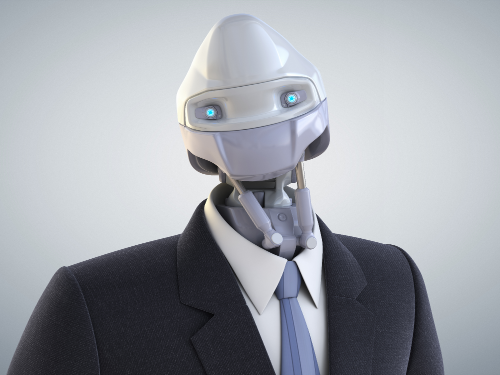 The unelected and unfireable pencil pushers and bureaucrats that man the levers of every Western government, are only notorious for one thing: They are society's heaviest dead weight; much more so than our perpetual class of welfare users. At least most of them probably want to work, and are only guilty of living in a society that disincentivizes hard work. At least they don't get rich off of welfare.
The bureaucrats however are different. They are paid handsomely for work that doesn't benefit society. Sometimes they are paid well to do no work at all. Oftentimes, they line their pockets doing work that oppresses their fellow citizens. Every sane human being who lives under these bureaucrats, has imagined a world where their jobs (if you can call them that) have been ruthlessly replaced or eliminated.
Well, it turns out that many of these positions are redundant. A recent study has found that many of Britain's public service jobs are mindless enough that they can be replaced by computers and robots. Though to be fair, a few highly technical jobs in the medical sector could be replaced as well. According to the Guardian:
Almost 250,000 public sector workers could lose their jobs to robots over the next 15 years, according to a new report which claims machines would be more efficient and save billions of pounds.

Reform, a right-of-centre thinktank, says websites and artificial intelligence "chat bots" could replace up to 90% of Whitehall's administrators, as well as tens of thousands in the NHS and GPs' surgeries, by 2030 – saving as much as £4bn a year.
But that's just the tip of the iceberg. Whats most stunning, is that the study found that only "Twenty percent of public-sector workers hold strategic, 'cognitive' roles." In other words, only a fifth of Britain's public sector jobs are intellectually sophisticated enough to outmatch the computers of the future.
And for those of you who enjoy a bit of schadenfreude from time to time, you'll appreciate what the authors of this study suggested the government should do to adapt the next wave of automation that is sure to wipe out hundreds of thousands of public sector jobs:
The report argues that public services should become more flexible by embracing a gig economy where workers support themselves through a variety of flexible jobs acquired through online platforms.

In remarks that seem set to infuriate unions, a Reform press release says: "Public services can become the next Uber, using the gig economy to employ locum doctors and supply teachers."
In case you forgot, the "gig economy" is what ordinary people have had to rely on to pay the bills, after the policies of Western governments hollowed out the well paying and stable jobs of our old economy, before shipping them overseas. Now it appears that perhaps, the pencil pushers are about to get a taste of their own medicine.
Related:
Watch For Free On Amazon Prime: Obsolote: The Future Doesn't Need Us… Or So We've Been Told. 
Official Documentary Trailer: