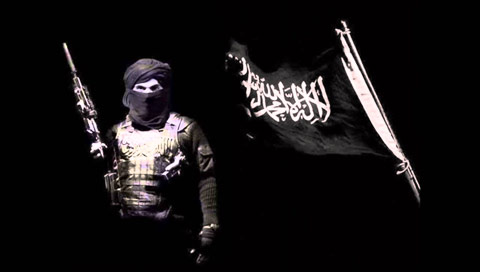 Following the methodically planned San Bernadino massacre in December of 2015 we warned that more attacks were coming and that terrorists have more than likely already already infiltrated the United States in an effort to identify potential targets and execute future strikes on American citizens.
This month, the Federal Bureau of Investigation, U.S. Attorney's Office and other federal and local agencies have confirmed our suspicions.
According to a press release from the U.S.  Department of Justice, in early June the FBI arrested two individuals connected to the Lebanese-based Hezbollah terrorist organization. While the group considers itself a political party, the United States, the Arab league and scores of others have designated it a dangerous terrorist organization. The paramilitary wing of Hezbollah is referred to as the Jihad Council and is believed to be behind numerous terrorist actions across the globe.
Acting Manhattan U.S. Attorney Joon H. Kim said:  "Today, we announce serious terrorism charges against two men who allegedly trained with and supported the Islamic Jihad Organization, a component of the foreign terrorist organization Hizballah.  Recruited as Hizballah operatives, Samer El Debek and Ali Kourani allegedly received military-style training, including in the use of weapons like rocket-propelled grenade launchers and machine guns for use in support of the group's terrorist mission.  At the direction of his Hizballah handlers, El Debek allegedly conducted missions in Panama to locate the U.S. and Israeli Embassies and to assess the vulnerabilities of the Panama Canal and ships in the Canal.  Kourani allegedly conducted surveillance of potential targets in America, including military and law enforcement facilities in New York City. 
The two men, one of whom, frighteningly, is a naturalized U.S. citizen, allegedly provided material support for Hezbollah operations in the United States and Central America. Both appear to have received military-style training, which they then put to use when scouting law enforcement and military targets within the United States.
Moreover, it appears that both men are being charged with weapons violations involving the use of rocket propelled grenade launchers and machine guns, often the weapons of choice for Jihadi-style attacks in the middle east, as well as against Western targets.
KOURANI was arrested in the Bronx for providing, attempting, and conspiring to provide material support to Hizballah; receiving and conspiring to receive military-type training from Hizballah; a related weapons offense that is alleged to have involved, among other weapons, a rocket-propelled grenade launcher and machine guns; violating and conspiring to violate the International Emergency Economic Powers Act ("IEEPA"); and naturalization fraud to facilitate an act of international terrorism. 

…

EL DEBEK was arrested in Livonia, Michigan, outside of Detroit, for providing, attempting, and conspiring to provide material support to Hizballah; receiving and conspiring to receive military-type training from Hizballah; use of weapons in connection with a crime of violence that is alleged to have involved, among other weapons, explosives, a rocket-propelled grenade launcher, and machine guns; and violating and conspiring to violate IEEPA.
According to the FBI, their scouting activities were part of standard Hezbollah pre-planning operations.
As well, one of the individuals has received extensive bomb-making training, highlighting the possibility that any future attacks would likely have considered the utilization of remotely detonated  improvised explosive devices and/or suicide bombers similar to what we saw in Manchester, England last month.
As part of his work for Hezbollah, Kourani and others allegedly conducted covert surveillance of potential targets, including U.S. military bases and Israeli military personnel here in New York City.  Pre-operational surveillance is one of the hallmarks of Hezbollah in planning for future attacks.  As alleged, Kourani, on at least two occasions, received sophisticated military training overseas, including the use of a rocket propelled grenade. In addition, El Debek is charged in an unrelated complaint, for allegedly possessing extensive bomb making training received from Hezbollah.
We've repeatedly warned of the security threat posed by Jihadists to the citizens of the United States.
These two individuals are essentially a scouting party looking for targets to strike. But it should be clear that they are only a small part of a much broader operation designed to target the United States, as noted by Red Flag News:
The FBI did a good job this time around catching these men before any attack occurred, but it just goes to show that Islamic terrorists are operating actively in the United States. And it's not a coincidence that both come from a country with a long history of terrorist activity.
If there are two scouts, then one can credibly assume that there are other operatives lying in wait to execute Jihadi attacks on the American people. In fact, it's been reported that operatives from a number of terrorist groups and/or foreign governments have been smuggled into the United States through our porous southern border.
Islamic extremists are constantly innovating their methods, including a recent report indicating that terror groups are working on laptop bombs and chemical weapons of mass destruction.
They are determined. They are supported by extensive global terror networks. And they have no qualms about killing you, your family and your friends.
Related:
White House Warns Of Nuclear Terrorist Attacks: The Four Ways They Could Strike…
Is The Islamic State Planning To Strike The United States With Chemical Weapons Of Mass Destruction?
CONFIRMED: Border Patrol Confirms Islamic Terrorists Have Been Smuggled In Through Mexico