This report was originally published by Alex Thomas at Intellihub.com.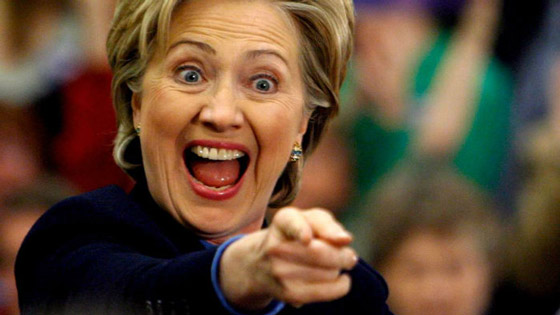 With the recent Friday night disinformation surprise, the corporate media and elements of both the C.I.A. and the White House are openly positioning to directly stop Donald Trump from becoming president.
The late Friday news published by both the Washington Post and New York Times claims that a secret C.I.A. assessment has confirmed that Russia not only meddled in the U.S. election but directly did so in order to help Trump win the presidency.
The reports, completely based on the claims of unnamed U.S. officials and therefore almost impossible to confirm or debunk, have set off a firestorm in the corporate media and have led to a direct call by a left leaning C.I.A. agent for a second election.
Appearing on the openly anti-Trump cable news network CNN, "former" C.I.A. agent Bob Baer called for a second Presidential election. His reasoning? The unproven claims by unnamed U.S. officials that the C.I.A. has concluded that the election was tampered with by Russia. (It's important to note here that the FBI does not believe this to be the case.)
"Having worked in the C.I.A., if we had been caught interfering in European elections, or Asian elections or anywhere in the world, those countries would call for new elections, and any democracy would," Baer claimed. And I do not see it any other way, the Electoral College, before the 19th, has got to know whether the Russians had affected American opinion."
After being pressed by the show host, Baer continued, "When a foreign country interferes in your election and the outcome is in doubt, and the legitimacy of the government is in doubt, if the evidence is there, I don't see any other way than to vote again as an American citizen."
Unbelievably, this call for a new election which has already been enthusiastically agreed on by many on the left, is all based off what The Intercept's Glenn Greenwald has called, "classic American journalism of the worst sort: The key claims are based exclusively on the unverified assertions of anonymous officials, who in turn are disseminating their own claims about what the C.I.A. purportedly believes, all based on evidence that remains completely secret."
Responding to this C.I.A. call for a new election and detailing all the threats against Trump becoming president (which I highlighted in my reporting late last week) Infowars Alex Jones released an emergency update Sunday that made clear that there is indeed a direct plan to stop Donald Trump from becoming the next president.
Over the last week we have seen plans for mass protests to shut down Trump's inauguration, threats by Electoral College voters, calls by leftist talking heads to do something in the next six weeks, and 24/7 anti-Trump corporate media coverage.
Now, we see it all coming together under the umbrella of a C.I.A. assessment of "Russia hacking".
Visit Intellihub.com for more breaking news reports.