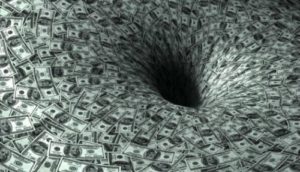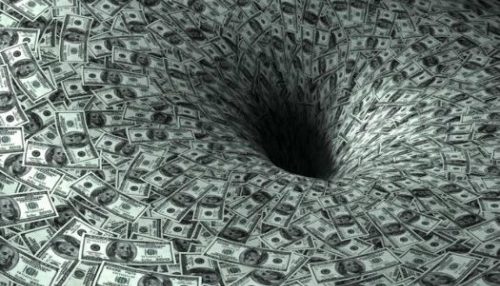 The annual financial report showed that the United States government lost over $1 trillion last year, which is more money than the entire Australian economy produces.
That huge sum of money constitutes the size of the entire Australian economy; it amounts to a loss of more than $2.2 million per minute. Despite that, the report noted that during FY 2017, the US economy continued to grow and the unemployment rate declined. In his introductory letter, the Treasury Secretary said that "the country enjoyed a pick-up in [economic] growth in 2017. Unemployment is at its lowest level since February 2001, consumer and business confidence are at two-decade highs, and inflation is low and stable."
Nothing about this debt-based economy we are forced to live under is "stable."
According to RT,  the government's operation costs soared by 10%. "The Government's "bottom line" net operating cost increased $105.0 billion (10.0 percent) during [fiscal year (FY)] 2017 to $1.2 trillion," said the financial report.
US Federal Reserve rings alarm about America's soaring debt https://t.co/X8bSTBnCMv

— RT (@RT_com) February 22, 2018
The report also showed the government's net worth decreased by about 6 percent year-on-year to a negative $20.4 trillion, meaning it has far more liabilities than it has assets. According to the calculations on long-term liabilities from Social Security and Medicare, the two largest and most relied on pension and healthcare programs in the United States are insolvent by nearly $50 trillion.  
The US Federal Reserve also said this month national debt could reach $30 trillion in just 10 years and that it should be a reason for concern. "I believe the Federal Reserve should be gradually and patiently raising the federal funds rate during 2018," Dallas Federal Reserve Bank President Robert Kaplan said on Wednesday. "History suggests that if the Fed waits too long to remove accommodation at this stage in the economic cycle, excesses and imbalances begin to build, and the Fed ultimately has to play catch-up."
The US has some major problems with the economy that no government can fix because they created the problems, to begin with. If you haven't yet started to prepare for an economic crash, then now would be a good time.