This article was originally published by Jason Bermas at Activist Post.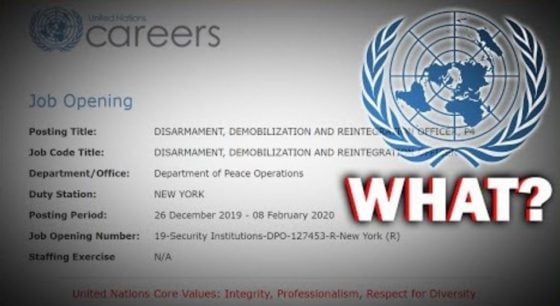 Why is the United Nations looking for "Disarmament Officers" in the U.S.?
Jason takes a look at the job listing and why the language is extremely concerning.
EDITOR'S NOTE:
Click the link below to read the job description. This is the link explaining what a DDR officer is and where they are doing it.
https://peacekeeping.un.org/en/disarmament-demobilization-and-reintegration
It sure looks like all those crazy conspiracy theorists were right. When will people realize that no other human has the right to own you or use force against you?
Oh, and the Department of Peace Operations? Nothing says peace like using force and violence to disarm innocent people so they can no longer defend themselves against the increasing levels of tyranny.