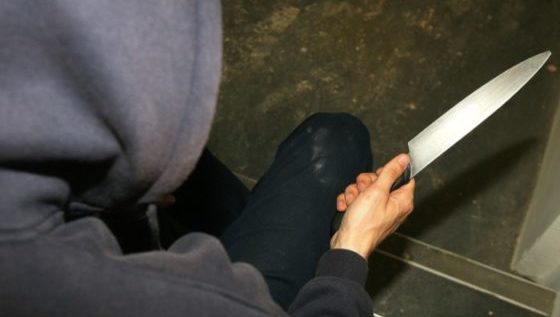 As if more evidence is needed that bans don't work, the United Kingdom's knife crime "epidemic" is soaring.  Even though there are incredibly strict knife control laws in the UK, public officials are declaring the knife violence a public health crisis.
On Wednesday, London police responded to separate stabbings within hours of each other, the victims, a young boy believed to be in his teens and a man, were sent to the hospital with life-threatening or serious stab wounds, according to a report by Fox News.
Of the five people stabbed this week, the youngest was a 15-year-old boy named Jay Hughes. Hughes was attacked outside a chicken shop in broad daylight. And that perfectly explains the horrific epidemic. During the first six months of the year, police recorded 39,332 knife crime offenses which is a 12 percent increase over last year, according to the Office for National Statistics. Other violent crimes, including murder and robbery, also increased by double-digit percentages proving bans will never work.
As all of the victims are now powerless and disarmed, those who seek violent domination over others simply break the law and own the weapons used to hurt others.  If this isn't straight up evidence that bans don't work, nothing else is either.
"I want to make sure that police have the powers they need and the tools,"  Home Secretary Sajid Javid told The Daily Telegraph, adding he wants to sweep away bureaucracy and enhance police officer's ability to employ "stop and search," which just happens to be the British version of the controversial "stop and frisk" tactic used in the United States.  Both of which are privacy violations.  Javid said police have done "a very good job" in combating the rising crime rate, but "there's more we can do to help."
Richard Walton, the former head of the Metropolitan Police's counter-terrorism command, warned that police are on the cusp of losing control of the streets to violent criminals, according to Fox News' report.  "Violence is indeed infectious but there is very little in place in our communities across the country now to stop it from spreading," he wrote in an article for The Telegraph. "It is ironic that at a time when policing leadership and culture is widely viewed as strong and reformed, policing is now simply holding the thin blue line, responding to crises and reacting to escalating levels of violence."
The government has denied any causal link between making victims powerless and the increase in stabbings.  Instead, the government insists that changes in the drug market and social media incitement were key drivers of violence, The Independent reported.