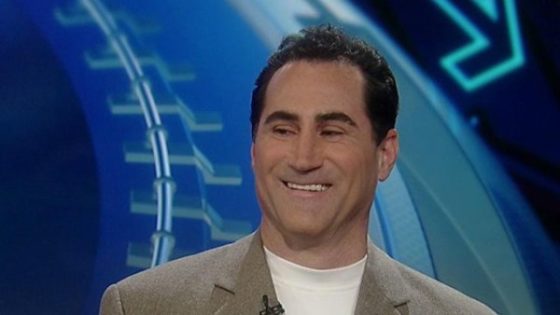 One money manager is warning that the United States is incredibly similar to a banana republic and because of that, "we are all screwed." Michael Pento says that the central bank is panicking and if they happen to stop "juicing" the system, the entire thing would collapse in an economic depression.
"It's not that it's QE. It's QE on steroids," Pento said of the Federal Reserve's actions. "Everybody knows that this QE is permanent just like any banana republic would do, or has done."  According to a report by Market Watch, the Federal Reserve is expected to once again lower its benchmark interest rate this week by 25 basis points. This would be the third such cut in three months. According to the minutes from the Sept.ember 17-18 meeting, "downside risks had become more pronounced since July," yet "several participants" wanted the Fed to provide more clarity on when the response to those risks, including "trade uncertainty," would end.
With all the imbalances in the system, Pento says the Fed is well aware the next recession won't be a mild one, so it keeps pumping to avoid that fate. "The plunge in the stock market would be huge and from a much higher level," he said. "Back in the Great Recession, unemployment claims spiked. We had millions of people laid off, and the same thing would happen today only… much worse."
Below is the full interview:
With all of the instability lurking in the U.S.'s debt-based system, it's important to prepare for the inevitable, even if it's still years away. Michael Pento is the author of The Coming Bond Market Collapse: How to Survive the Demise of the U.S. Debt Market
. In this book, Pento, a noted adherent of the Austrian School of Economics theories, advances the thesis that the United States is fast approaching the end stage of the biggest asset bubble in history. He describes how the bursting of the bubble will cause a massive interest rate shock that will send the US consumer economy and the US government—pumped up by massive Treasury debt—into bankruptcy, an event that will send shockwaves throughout the global economy. Michael Pento examines how policies followed by both the Federal Reserve and private industry have contributed to the impending interest rate disaster and highlights the similarities between the US and European debt crisis. But the book isn't all doom and gloom. Pento also provides well-reasoned solutions that, government, industry, and individuals can take to insulate themselves against the coming crisis.
*This article contains affiliate links.