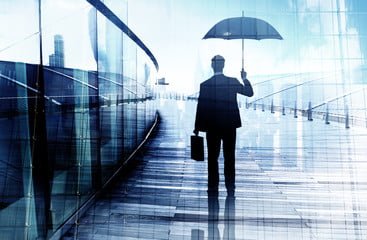 For the first time in three years, the S&P 500 is in an earnings recession. And that's not the worst news.  Economists expect it to only get worse as the year progresses.
According to a report by Market Watch, analysts surveyed by FactSet currently project a steeper drop for the third quarter, with estimates calling for a 3.95% decline on average. Sentiment has worsened since the start of the year, as analysts had been projecting a 1.07% increase in third-quarter earnings as of late March.
The entirety of the S&P 500 index has reported results for the second quarter, showing an average earnings drop of 0.35%. Components posted a 0.29% decline in earnings per share in the first quarter, marking the first period of back-to-back declines since the second quarter of 2016. Earnings recessions are typically categorized as two straight quarters of falling earnings. –Market Watch
Analysts have reason to believe the holiday season will boost consumer spending and help improve the earnings recession, however, after an October disappointment, stocks could drop 20%.  Joseph Zidle, Blackstone's chief investment strategist, told CNBC on Wednesday that stocks could be headed for a beatdown.
"The markets are set up for a disappointment. They're going to have to re-rate their expectations. You've got a market that this year has traded off of hopes for coordinated global central bank easing. That's the only reason why we're up 20% year to date. We're certainly not there because of fundamentals," said Zidle. He thinks the Federal Reserve will lower rates again in October.
Ron Paul Warns: Interest Rates Are Going Negative & The Fed Can't Stop It
Zidle warned that could rattle a market "demanding upwards of 100 basis points" on top of what we got in July. "The markets are saying to the Fed, 'Think globally. Rates around the world are so low, you've got to cut our rates lower.' But the Fed is going to have to respond to local data," Zidle explained. "They are going to have to act locally which I think is going to constrain them from giving the market all it wants."