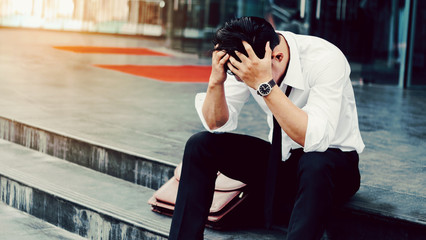 The signs of yet another economic recession are everywhere.  In fact, it seems hard to find any positive economic news anymore, even though a mere few months ago, it was difficult to find a report signaling the United States might be headed for some turmoil.
The Federal Reserve finally turned more dovish recently, alluding to market fears.  Stating they wouldn't be raising interest rates again, which makes borrowing money more expensive, was just one of the signs that we may need to prepare ourselves for another downturn. With the current state of the average American's finances, any hiccup in the economy could be bad news for those living paycheck to paycheck (or 78% of Americans.)
Some economic analysts are now saying that very soon, the central bankers at the Fed will begin actively easing by reinvesting the Fed's maturing mortgage bonds into Treasury securities. It's not exactly "Quantitative Easing I, II, and III," but it will have some of the same effects, according to GoldSeek.com. Two factors appear to be the catalyst to the Fed's "thinking" on this dovish turn.
The first is the increasing recognition of the same slowing global growth that made other central banks turn dovish in recent months. The second is the Fed's realization that its previous course risked inverting the yield curve, which was violently turning against its fourth-quarter expectations and possibly toward recession. Raising rates at that point would not have looked good for central banks in the history books, hence the backtracking. But eventually, their history will be ruined either way – this is just a "kick the can down the road" temporary solution.
https://www.shtfplan.com/headline-news/central-banks-prepare-for-a-slow-down-in-the-economy-but-the-fed-cant-fix-this-crisis_03202019
GoldSeek.com believes, as we do, that a recession is approaching but it's not quite here just yet.  The latest data is not encouraging, however, and it won't be long before we start to see canyons, instead if some minor cracks in this economy. The most glaring concern for economic analysts is that the global economy clearly hasn't recovered from the last recession like it did in previous cycles. Money printing and QE has failed to work this time regardless of the fancy stock market "recovery" numbers. Rising prices and wage stagnation have led to a wealth gap that has seen the more ignorant masses calling for socialism and complete government control over the economy.
Those solutions have failed every single time they've been tried, but people have lost all hope that they can make it in this already authoritarian environment created by the elite politicians and central bankers.  What the disillusioned masses fail to realize is that they are held back by themselves, and the beliefs in the rules put in place to intentionally keep them down and brainwash them into believing they are nothing without government dominance and control.  But it's time to take back power from the government and central bankers, not add to it.
You can begin by preparing for the inevitable, even if it's early. In fact, the earlier the better! Preparing yourself for a recession is simple, but it is also incredibly difficult at the same time.  You will need to become as financially free as you possibly can before it hits you square in your wallet.
https://www.shtfplan.com/headline-news/how-prepare-for-an-economic-downturn-go-debt-free-in-2019_01032019
To do that, you'll need to live on less and pay off debts.  Throw every spare cent at your debt, and watch your payments dwindle. When you don't owe anyone any money, you are free to do with your income what you choose, and buying some extra food and bottled water is never a bad idea. Seriously, who knows what could happen? A severe storm could even warrant using that stored food and water, in you'll be glad you took on a preparedness mindset when the economic SHTF.