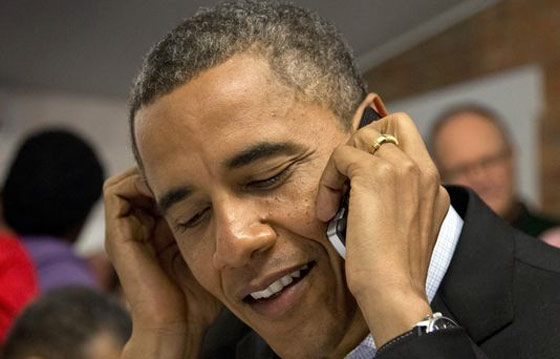 The Obama administration granted a license allowing Iran access to the United States financial system despite officials' pledges that they would prohibit it.  This information is according to a draft report from the Senate's Permanent Subcommittee on Investigations.
"On Feb. 24, 2016, the Treasury Department issued a specific license to Bank Muscat to authorize the conversion of Iran's rials to euros through 'any United States depository institution …,'" the draft report said, according to Fox News. "Even after the specific license was issued, U.S. government officials maintained in congressional testimony that Iran would not be granted access to the U.S. financial system."
"The Obama administration during the negotiation of the Iran deal misled the American people," said Senator Rob Portman (R-Ohio), subcommittee chairman. "I think they did so because they were desperate to get a deal." When the nations involved in the Iran nuclear agreement implemented the deal, Iran had $5.7 billion in assets at Bank Muscat in Muscat, Oman, maintained as Omani rials, according to the subcommittee. Iran wanted to access that money, and using the U.S. financial system to convert it "was the most efficient means, even though U.S. sanctions prohibited it," according to the report.
Government officials tried to convince two U.S. banks to execute the conversion. They both declined, citing the complexity and the unwanted appearance involved in processing an Iranian transaction, according to the report.  Without a compliant American bank, a senior State Department official said he believed Bank Muscat and Iran eventually used European banks to convert the funds, said the committee.
Portman said his subcommittee began investigating the transaction last summer, reported Fox News. In an interview with an unnamed senior State Department official, the panel said, the official acknowledged that the administration "'exceeded our JCPOA commitments' because there was nothing in the JCPOA that required the issuance of the specific license," according to the report. (JCPOA is the acronym for the Joint Comprehensive Plan of Action with Iran.)
A former Obama administration official disputes the conclusion reached by the subcommittee. the former official claims the description of the license is wrong. "This specific license cannot be described as 'granting access to the U.S. financial system,'" the former official said. "This specific license was in fulfillment of JCPOA commitments to give Iran access to pools of its money held overseas. It was aimed solely to allow the movement of Iran's own funds stranded at an Omani bank into euros at a European bank, where Iran could then make use of them."