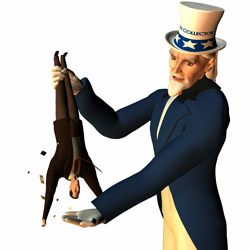 With gold and silver gaining popularity as safe haven assets during economic crisis there is a strong possibility that we'll see prices go to all-time highs in the future. With those price increases will come windfall profits for investors. And, as you already know, where there's profit, there's a government with its hands in your pocket trying to get a piece of the action.
On that note, online gold and silver dealer JM Bullion has put together this nifty guide to help you decipher what the IRS does or does not need to know about your precious metals investments:

Visit JM Bullion for precious metals news, guidance, and all your silver and gold investment needs.