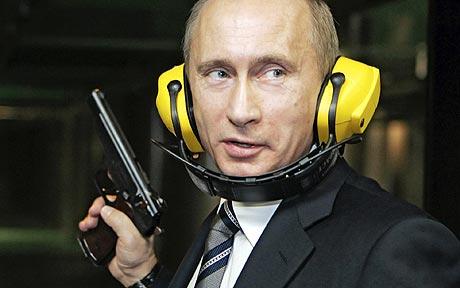 Russian President Vladimir Putin has vowed to use nuclear weapons against the United States in recent weeks.  Not long after his most recent threat, Russian state-run TV media has released a target map of the cities Putin would target in the event of an attack.
Russia also says that once they decide to attack the United States, the hypersonic nuclear weapon that they are currently developing will reach any of the military facilities listed as a target in a mere 5 minutes – or sooner.  According to the media report, which was called "unusual even by the sometimes bellicose standards of Russian state TV" by Reuters, was broadcast on Sunday evening, days after President Vladimir Putin said Moscow was militarily ready for a "Cuban Missile"-style crisis if the United States wanted one.
Russian's ramped up rhetoric is based on fears that the Russian fears that the United States could deploy intermediate-range nuclear missiles in Europe as a Cold War-era arms-control treaty unravels. Putin has already vowed that Russia would be forced to respond by placing hypersonic nuclear missiles on submarines near U.S. waters if Washington follows through.
https://www.shtfplan.com/headline-news/russia-will-respond-to-any-u-s-weapons-deployment-in-europe_02202019
The U.S. government (who has been so honest and genuine in the past) claims that they have no intention placing any weapons in Europe. However, Washington's decision to quit the 1987 Intermediate-range Nuclear Forces (INF) Treaty over an alleged Russian violation, something Moscow denies, has freed both warmongering nations to start developing and deploying such missiles.
"Every time Putin issues these bombastic threats and touts his new doomsday devices, he should know he only deepens NATO's resolve to work together to ensure our collective security," Eric Pahon, a Pentagon spokesman, said according to a report by Reuters.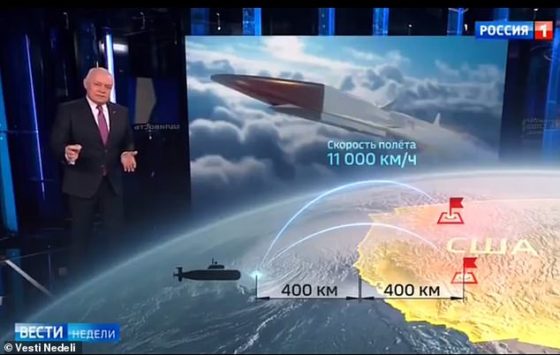 Russia's targets were listed as the Pentagon and presidential retreat at Camp David, along with several defunct military sites were such as Fort Ritchie in Maryland which closed in 1998, and McClelland Air Force Base, in California, which shut in 2001.  Some analysts see Putin's threats as an attempt to engage the U.S. in talks for another treaty while some say it's just plain war rhetoric and Putin has no desire to actually start World War 3.
Putin has said Russia does not want a new arms race but has also dialed up his military rhetoric since the U.S. bailed on the INF Treaty. The U.S. has been ramping up anti-Russia rhetoric for years, though, and it's only fair to call it like it's seen.