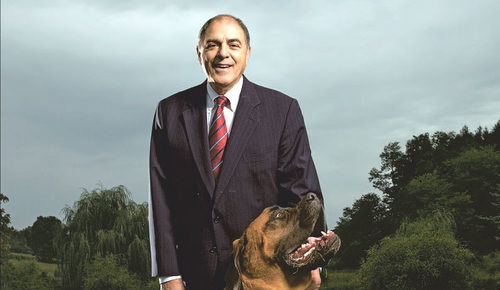 The so-called "Godfather" of market chart analysis said that the damage already done to the stock market is much worse than most people are talking about. Ralph Acampora, a prominent market technician, says the stock market is in bad shape and it's worse than many Wall Street investors appreciate.
"From a technical perspective, the damage that has been done technically to the stock market is much, much worse than people are talking about," he told MarketWatch in a phone interview on Tuesday. Acampora also said that the technical damage that has resulted in the Dow Jones Industrial Average and the S&P 500 index erasing all of their gains for 2018, and the Nasdaq Composite Index falling into correction territory (which is usually characterized as a decline of at least 10% from a recent peak) will take months to repair.
"I've been a bull for a long, long time and like everyone, I was waiting for a correction but this is something different," said Acampora. "All the leadership is getting crushed," he said. He added that he feels that the entire market will go into bear territory soon.
"Honestly, I don't see the low being put in yet and I think we're going to go into a bear market," he said according to MarketWatch. He speculates that the market may not be healed until around the first quarter of 2019. Acampora said that the current dynamic in the market was eerily similar to the stock-market crash of 1987 when the Dow plunged a historic 22.6% in a single day on October 19 of that year.
The Dow would have to fall another 3,162 points, or about 13%, from its current levels to close 20% below its October 3 record close of 26,828.39, as of Tuesday late-afternoon trade. Additionally. Acampora is not the only market analyst to feel that the bear market is upon us.  Peter Schiff actually says we are already in a bear market, so all news is bad news.
Schiff says that the media's talking heads are simply using the tariffs as an excuse. The real truth is that most people are in a selling mood. "Stocks are expensive. The bull market is over. It's now a bear market. People want to get out. People are allocating out. Growth is slowing whether people want to acknowledge it or not," said Schiff. -SHTFPlan, April 2018
Michael Wilson, Morgan Stanley's chief United States equity strategist, said he believes the market is undergoing a "rolling bear market."