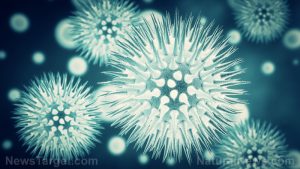 The ruling class elitists are not stopping with their plans to strike fear into the hearts of everyone who will listen. They want people to panic because omicron is allegedly more transmissible than the Delta variant.
Japanese researchers say omicron is 4.2 times more transmissible than the delta scariant, and that vaccines don't work as well. So the solution is to get more vaccines in people. "The omicron variant transmits more, and escapes immunity built naturally and through vaccines more," Hiroshi Nishiura, a professor of health and environmental sciences at Kyoto University, said during the meeting, according to a report by RT. 
And big pharma is already trying to create vaccines to combat the mild and likely nonexistent omicron variant. They want us lined up for neverending shots to stop something that would result in a few sniffles at best. This is not about our health. It's about an agenda, and no one should be surprised that the news is once again trying to scare people into getting shots.
The number of cases in South Africa has been relatively low in recent months, but it jumped to almost 20,000 cases a day after the Omicron variant emerged. However, observations by the WHO have suggested that the mutated strain didn't make the disease harsher, with the majority of its receded cases being mild or moderate. –RT
Japanese officials are now "preparing for an omicron outbreak." This is laughable. By all initial reports, this thing is so much more mild and insignificant than a cold. Are we so afraid of getting colds now that we are going to suspend critical thinking and allow our masters to decide what and how much they get to inject into us?
Haven't the rulers told us for years that viruses evolve to become more transmissible, but less deadly? Isn't this a good thing that most won't know they even have omicron so we can build up a natural immunity to it? It seems like the lies get more obvious by the day and more and more people are opening their eyes to the truth.