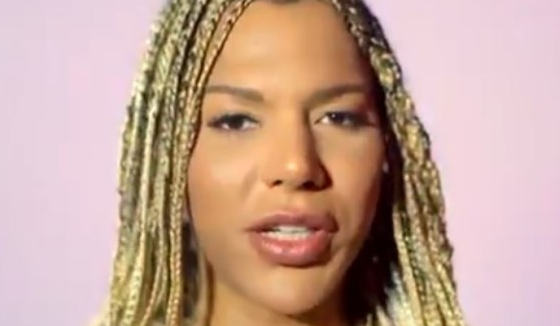 In yet another obvious example of a mainstream news outlet pushing racial divide throughout the world, the BBC recently gave a platform to openly anti-white transgender model Munroe Bergdorf who asserted that the entire white race is violent during a disgusting tirade against white people as a whole.
Amazingly, Bergdorf initially gained notoriety after another anti-white rant that forced the company L'Oreal to end its working relationship with her. Despite this fact, Bergdorf, and the BBC by extension, decided to once again stoke the racial divide in an interview that has many people furious at the national broadcaster for airing it in the first place.
Appearing on BBC This Week, Bergdorf doubled down on her attacks, claiming that the United Kingdom was a "deeply racist society" that had "built its success on the enslavement of non-white people."
"The uncomfortable truth is that the white race is the most violent and oppressive force of nature on earth" @MunroeBergdorf in #bbctw film pic.twitter.com/TePO0S1RhX

— BBC This Week (@bbcthisweek) October 12, 2017
Bergdorf then went on to claim that white people do not learn racism, rather they are born with it automatically.
"If white people want to see an improvement for people of color, they need to understand that racism is not learned, it is inherited and either consciously or unconsciously passed down through privilege," she claims in what amounts to declaring that in order to fight racism, all white people must first declare themselves racist regardless of their actual reality and life experiences.
She then gets to the crux of her argument which is seemingly that white people as a whole are the devil that must be stopped.
"The uncomfortable truth is that the white race is the most violent and oppressive force of nature on earth," she continued before concluding with her worry that it is "too late" to do anything about it.
Comments such as those by Bergdorf are not only openly racist, they can also actually help real racists by providing source material for white supremacist organizations to claim that the left is pushing "white genocide."
One has to wonder, why would the BBC allow this to be aired when the only thing it could possibly do is further stoke racial animosity amid an already tense situation?
Divide and conquer anyone?