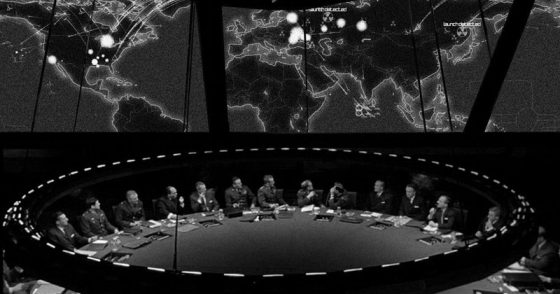 There isn't anything the deep state wouldn't do to eliminate Donald Trump should he get in their way too much.  It's now becoming clear to some that they would even nuke a city in the United States and blame it on North Korea if the opportunity presents itself.
According to Mike Adams from Natural News, the deep state has been trying to get Trump out of office since the moment he was elected. They have tried everything, and are now becoming desperate in their quest to eliminate the most immediate threat to their agenda.  But just how far would the deep state go? According to Adams, they aren't afraid to nuke a city and blame it on North Korea.
"The deep state will do anything and everything to get Trump out of office," Adams said. If they have to shoot Air Force One out of the sky, they will.  If they have to kill tens of thousands or hundreds of thousands of Americans, the deep state will do it because they don't care, they only need Trump gone. "Would they drop a nuke on Seattle to kill Trump? You bet they would," Adams says. "The deep state is desperately trying to cling to power."
 Adams continues saying that what the deep state has planned now is "orders of magnitude" larger than what took place on September 11, 2001. He also made a prediction in the event that the deep state succeeds in ridding the White House of Donald Trump:
Now, I predict…and this is not condoning such actions, I'm analyzing it…I'm predicting that any elimination of Trump, either just eliminating him from office or killing him will set off a civil war. An armed revolt across America, probably converging on Washington D.C. where the people..you know, the second amendment activated people who elected Trump into office will finally say to themselves 'they've had enough.' They're gonna take their country back.  –Mike Adams
Adams says that democracy is now gone because the deep state will simply remove who they dislike.