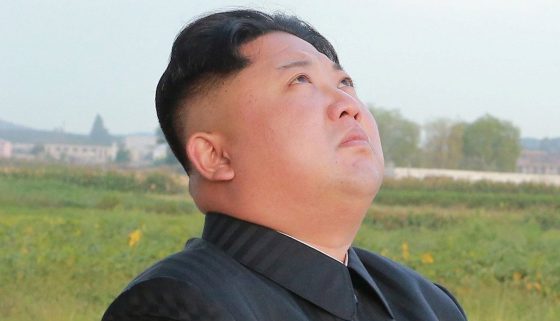 Amid reports that some of the iciness between North Korea and the United States could be thawing comes another that states the United States is weighing military action against North Korea. The strategy, known as the "bloody nose," would attempt to strike the rogue regime without starting an all-out war.
According to The Wall Street Journal, as just one sign of how fraught the situation remains, simply consider this: U.S. officials are quietly debating whether it's possible to mount a limited military strike against North Korean sites without igniting an all-out war on the Korean Peninsula. This action is called the "bloody nose" strategy. Meaning the US doesn't want to destroy North Korea, but they do want to bust the country up a little.
For example, instead of reacting to all of North Korea's missile tests with words only, the US would react to some nuclear or missile test with a targeted strike against a North Korean facility to "bloody Pyongyang's nose" and illustrate the high price the regime could pay for its behavior. The hope would be to make that point without inciting a full-bore reprisal by North Korea.
Of course, that's a very risky maneuver especially considering the rhetoric on both sides. Should the US decide to attempt a bloody nose attack, it would be done with a desire to simply humiliate, but only slightly damage the North Korean regime.
Even with concerns over a war hanging in the air, North Korea said it will send a delegation to the Winter Olympics this year in Pyeongchang, South Korea. North Korea said during talks with the South it would send a group of athletes, high-ranking officials, and a cheer squad to the Winter Games.
Trump last weekend said he would like to see North Korea get involved in the upcoming Winter Olympics.