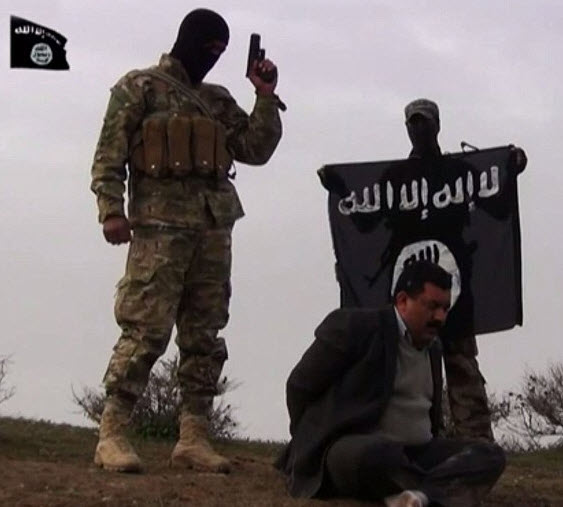 Perhaps the lesson of the boy who cried wolf applies here, or maybe it is just a sign of the times.
After all, people in France have become so terrified as of late, that perhaps they would believe any story that sounded even  possibly credible.
It seems that's how one pre-school teacher figured it, before injuring himself with scissors and a box cutter and blaming it on an attacker from ISIS.
The London Guardian reports:
A preschool teacher who claimed to have been attacked by a masked assailant invoking Islamic State (Isis) has admitted he made up the story, French prosecutors have said.

The attack reported on Monday by the teacher set off a manhunt in the northern Paris suburb of Aubervilliers, but he later admitted under questioning from prosecutors that the story had been a lie.

[…]

The 45-year old teacher at Jean Perrin nursery school had earlier claimed that a man in overalls and a balaclava had arrived while he was preparing his class on Monday, grabbed a box cutter and scissors that were in the room, and attacked him.

The teacher further claimed that the man shouted: "This is Daesh. This is a warning." Daesh is another name for Isis.

The teacher was hospitalised with light knife wounds in his side and throat.

The false report comes as France remains in a state of emergency after the attacks in Paris on 13 November by Isis-linked extremists that left 130 people dead and hundreds wounded. A few weeks later, Isis urged its followers to attack teachers in France, saying the secular education system was poisoning young minds.
The details are still coming out as to what motivated this teacher, though some have suggested the man hoped for a transfer to a better school and that the attack would be enough to secure it.
But instead, a manhunt by authorities and a further probe revealed it to be nothing more than a hoax for attention.
So have there been any other "invented" attacks, here at home in the United States or abroad? Or is this just an exception, with poorly thought out plans to get away with the lie?
On the whole nobody is talking, but for those willing to the digging, there is typically less "truth" the deeper one goes, and plenty of pseudo-events with media scripting not only with stories about terrorism, but with many mainstream reports on "important issues."
Surely, this case is a bit different, as an individual attempts to take advantage of the unquestioning hysteria sweeping France during the last few months.
But nonetheless, it is time to face the fact that the threat of terrorism is overblown, and these fears are stoked for greater political power to "do something."
ISIS' own videos purportedly showing outrageous and gruesome executions and elaborate killings raise questions about the credibility of what we have been told. And that is before raising relevant questions about where ISIS gets its funding and manpower.
Even the New York Times has been forced to admit that nearly every terror plot that has made headlines since 9/11 was organized by the FBI. Most of the terrorism threat is manufactured, something that even the FBI tacitly admits.
RT reported in 2011:
"The problem with the cases we're talking about is that defendants would not have done anything if not kicked in the ass by government agents," Martin Stolar tells Mother Jones. "They're creating crimes to solve crimes so they can claim a victory in the war on terror."

"The plots people are accused of being part of — attacking subway systems or trying to bomb a building — are so frightening that they can overwhelm a jury," David Cole, a Georgetown University law professor, tells Mother Jones. "They don't say, 'I've been entrapped,' or, 'I was immature,'" a retired FBI official remarks.
What price do we all pay for the misinformation and deception? And who is wagging the dog?
And how many other obvious lies have the masses willingly swallowed?