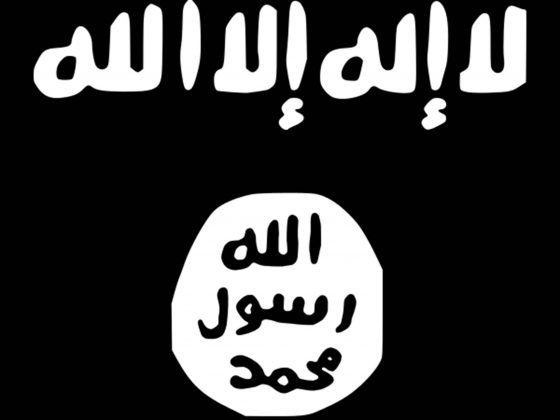 In a startling turn of events, a Swedish radio station began playing ISIS propaganda after it was apparently hijacked by supporters of the terror group who used a pirate transmitter to broadcast over a popular morning radio show.
The station, Mix Megapol, was taken over around 8:30 A.M. CET, switching from mainstream radio to the airing of the ISIS recruitment song, "For the sake of Allah" which was then blasted out to residents in the countries third largest city, Malmo.
The song encourages possible western ISIS supporters to join the fight in the Middle East.
The three minute song then aired for nearly a half hour before the station even realized what was going on, eventually being alerted to the terror propaganda by concerned listeners who phoned into the station.
"This is of course very serious, particularly because they had been playing a song about ISIS recruitment, a spokesperson for the station told local news outlet 24Malmo. "We see this as a very serious incident and have therefore reported it to the police."
An Associated Press wire confirmed the local reports:
A Swedish radio station says a pirate broadcaster briefly broke into its Friday morning show and broadcast an English-language pop song urging Westerners to join the Islamic State group.

Jakob Gravestam, a spokesman for the Bauer Media group that operates the Mix Megapol station in Malmo, Sweden's third largest city, said in a statement that the incident would be reported to police and the Swedish government agency that monitors electronic communications, among others.

The 24Malmo news site said the song entitled "For the Sake of Allah" was played for about 30 minutes on the FM and Internet-based radio station that is part of a private radio network airing in 24 cities across the country and claims to reach 91 percent of Sweden's 10 million people.
Local news reports have claimed that it is so far unknown if the pirate transmitter was actually operated by supporters of ISIS but one can imagine that this is indeed the case.
The Swedish Security Service has reported that over 300 people have left the country to fight for ISIS since the terror group began its propaganda campaign to entice westerns to join their cause.
"This puts Sweden in second place after Belgium for ISIS fighters per capita who have left their home countries for Iraq and Syria."