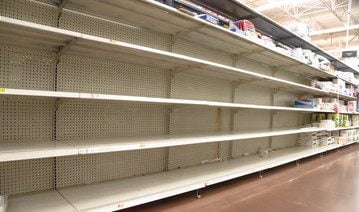 Even the mainstream media has started to take notice of the obvious food shortages affecting nearly everyone. The White House is even hosting its first "food insecurity" meeting in 50 years.
President Joe Biden will convene a White House conference in September focused on ending hunger and improving nutrition across the nation, a White House official told CNN, as the United States sees higher rates of food insecurity as the prices skyrocket and shelves empty.
PREPPING FOR THE UPCOMING GOVERNMENT-INDUCED FOOD SHORTAGES
The last time the White House hosted a conference focused on food insecurity was more than 50 years ago when President Richard Nixon hosted the White House Conference on Food, Nutrition, and Health in 1969. That landmark event led to expansions of the food stamp program and the school lunch program, the creation of the Special Supplemental Nutrition Program for Women, Infants, and Children, and improved nutrition labeling.
The conference comes as skyrocketing grocery prices and supply chain problems further contribute to food insecurity, exacerbating already-existing issues and making it harder for Americans to shop for weekly food staples. "Too many families don't know where they're going to get their next meal," Biden said in a video announcing the conference. "Too many empty chairs around the kitchen table because a loved one was taken by heart disease, diabetes or other diet-oriented diseases, which are some of the leading causes of death in our country."
The mainstream media is continuing to blame the Ukrainian/Russian conflict for the supply shortages even though anyone paying attention noticed problems in the food supply long before Russia's "invasion."
Russia's war on Ukraine
has affected global food supplies, causing the prices of key agricultural products produced in the region — including wheat — to skyrocket and many countries are fearing shortages. The cost of soybeans, corn, and vegetable oils has also increased.
"America, the most powerful country in the history of mankind, has the tools to make sure that no children are hungry, that no family should be feeling shame by not being able to feed themselves. The federal government must be here to be the wind behind the sails to move the ship forward," Jose Andrés a chef said.
The media is propagating the masses to buy into increased levels of enslavement in order to solve the food crisis when its government (which is a euphemism for slavery) that caused the problem to begin with. The mainstream media desperately needs you to believe that you need a master ruling over you in order to survive. It's time to break the chains.