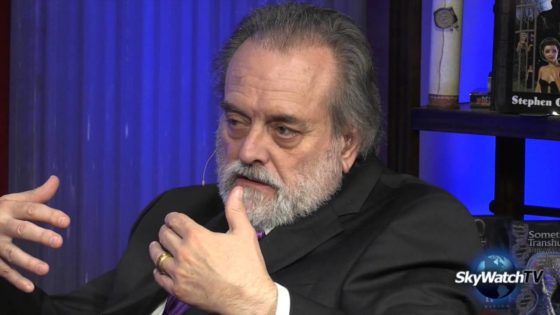 Artificial intelligence continues to make strides and in doing so, will not only eliminate the need for human beings but cause death, according to Steve Quayle.  Quayle says that in the very near future, robots will have simply one prime directive and that will be: kill all humans.
Radio legend, filmmaker, and prolific published book author Steve Quayle says the robot/transhumanism world of the elite will become fully visible in just a few years. In an interview with USA Watchdog's Greg Hunter, Quayle contends, "When people ask me what is on the horizon beyond transhumanism, I can say to you, at this point, nothing. When they say it's going to be in the year 2030 or 2045, in my opinion, and let's see if it holds . . . my estimate, based on where we are now, they will start to manifest fully by 2022. These will be . . . "demon-possessed machines". . . . Imagine a robot that is programmed, and you know what the final command that will be given to a robot will be? When they become totally autonomous and demon possessed, they will have simply one prime directive and that will be: kill all humans."
Quayle lays out the biggest danger facing mankind in his upcoming book called Terminated, The End of Man is Here. Quayle says, "The government has a department of propaganda in 'Circus-distract-ticus.'  One spokesman for DHS said if you don't believe what we are saying, you must be the tin-foil-hat, black helicopter believing people.  A lie is to be embraced in their world, and anything that embraces the truth should be denigrated and ultimately destroyed. . . . All of that is designed to keep your eyes off their esteemed prize.  That is the death and decimation of all humanity. . . . The idea is we are now in this time period where anything goes. . . . When you understand everything that is in your food, all the vaccinations, everything is designed to do one thing, basically to kill you gently and some not so gently.  They want to basically take your life away but charge you along the way.  We are in a place now where we are seeing the plans of the elite."
Quayle doesn't mince words in his interview nor does he pretend that the government is looking out for the interests of anyone.  His interview may make some uncomfortable, but the reasoning in his words will be hard to dismiss, even by the most indoctrinated.
"We know this, that there is going to be so many calamities on the surface of the earth…that people will be trying to escape what's coming."