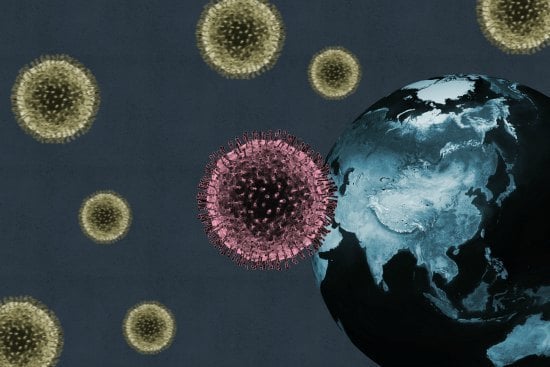 The United Kingdom is not the only country that is looking to lock people down under the boot of totalitarianism.  Now, because there's allegedly a mutated version of COVID-19, South Africans are staring down the barrel of a dystopian nightmare.
The new variant, known as 501.V2, is dominant among new confirmed infections in South Africa, according to health officials and scientists leading the country's virus strategy, according to the Associated Press. 
"It is still very early but at this stage, the preliminary data suggests the virus that is now dominating in the second wave is spreading faster than the first wave," Professor Salim Abdool Karim, chairman of the government's Ministerial Advisory Committee, said in a briefing to journalists.
"We are seeing a much earlier and much sharper rise in the second wave or resurgence than we anticipated," Professor Ian Sanne, a member of the advisory committee, told South Africa's News24.
10 Things We Know About The New Mutant "Super COVID" That Is Causing Extreme Panic In The UK
This new strain is different from the one found in the United Kingdom. It appears to be more infectious than the original virus. South African scientists are studying if the vaccines against COVID-19 will also offer protection against the new strain.
In the meantime, South Africans will be facing harsher and more draconian measures and restrictions. The South African government has introduced tougher and ridiculous lockdown restrictions which include limited days and hours for the trade of alcohol and the closure of beaches in areas identified as hotspots.
Karim is telling people to refrain from gathering together this Christmas and for the New Year holiday to avoid spreading the virus. But people all over the world are increasingly getting tired of being told what to do. People are waking up to what's going on finally, but others are still bowing to the commands of the ruling class tyrants hellbent on enslaving them.