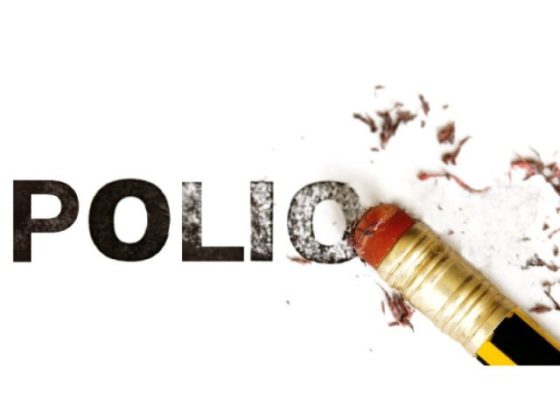 Thirty years after its eradication in the now socialist dystopia of Venezuela, polio is making a comeback. The news comes as Venezuela experiences political and economic turmoil, resulting in a humanitarian and health care crisis.
With an estimated population of 31.3 million, Venezuela's totalitarian socialist policies are making it difficult for people to protect themselves against viral and bacterial infections; that includes the polio virus. Access to clean water and proper hygiene are ways to reduce the chances of getting polio, but Venezuelans are suffering abject poverty thanks to authoritarians who want all the power and money making it difficult for the poor to get either.
A child has recently been diagnosed with the virus in Venezuela. The infectious viral disease has been eradicated since 1989, according to the Pan American Health Organization, a regional apparatus of the World Health Organization. The Western Hemisphere has been certified polio-free since 1994. But socialist policies are bringing back diseases.
Poliomyelitis, commonly known as polio, is a highly infectious viral disease that invades the brain and spinal cord and causes permanent paralysis in a small proportion of patients, according to the World Health Organization. There is no cure for the virus and it can be deadly. Polio, which mainly affects young children, spreads from person to person and can also be transmitted through contaminated food and water.
According to CNN, the Venezuelan child with polio is 2 years and 10 months old. The toddler first experienced paralysis on April 29, according to the PAHO statement. As of May 31, the child continued to experience crippling symptoms. Part of an indigenous community in Venezuela's northeastern state of Delta Amacuro, the child had not been vaccinated against polio, the statement noted. Delta Amacuro is among Venezuela's poorest states and communication is generally difficult, if not impossible in the area. Most of the population, and especially the Warao indigenous group, travel by boat along the river to reach the closest medical center, which can be hours away.
But socialism has destroyed the healthcare industry in Venezuela and coupled with rampant hyperinflation, it's become increasingly difficult for anyone in under the thumb of the authoritarian rulers to get access to care. Most Venezuelans rely on donations from charities and non-governmental organizations, or on the illegal, but free market because licensed pharmacies don't have medicines to sell.
Since becoming a socialist dystopia, Venezuela has seen a reemergence or a resurgence of other infectious diseases as well, including diphtheria, tuberculosis, measles, and malaria. Dr. Jose Manuel Olivares, a radiologist and a National Assembly congressman who heads the Committee on Social Development, told CNN it is "unacceptable" that polio is making a comeback after Venezuela has controlled the disease for nearly 30 years.