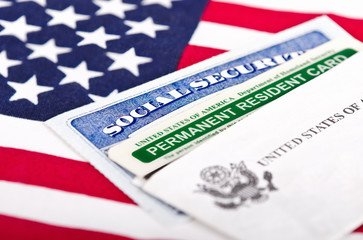 The social security Ponzi scheme is failing quickly.  Most of us alive right now will get to witness one of socialism's most epic failures when it collapses.  Politicians are now stuck because they want to expand, not cut, benefits while adding a tax increase that is simply unaffordable for the majority.
The Social Security 2100 Act, introduced by Representative John Larson (D-Connecticut), the chairman of the House Ways and Means Subcommittee on Social Security, as well as Senator Richard Blumenthal (D-Connecticut) and Senator Chris Van Hollen (D-Maryland) seeks to expand the rapidly failing and unsustainable socialist program with a tax hike. The bill, if passed, would increase revenue (theft) by raising the payroll tax 0.1% every year until it reaches 14.8% in 2043 and applying the payroll tax to those who earn more than $400,000 (the limit is currently capped at $132,900). Mathematically, the Ponzi scheme is still unsustainable even with an increase in the theft of the public.
While 78% of Americans already live paycheck to paycheck, an increase in the cost of essential goods such as food or a tax hike of even .1% could result in defaults on other obligations.  Plus tax increases will put a strain on an already flailing economy and cause a recession with job losses that will result in even less in tax revenue for the totalitarians claiming the right to steal the income of others.
Not only that, but according to Market Watch, the tax increase will unfairly harm the younger generations. Some testimonies suggested Social Security couldn't be fixed with a proposal like the 2100 Act, for the sake of millennials who are strapped for cash thanks to crippling student debt and wouldn't be able to afford to pay the extra money in payroll taxes toward Social Security. But the cold hard truth is that social security cannot be saved. 
Representative Tom Reed, the Republican leader of the Ways and Means Social Security subcommittee from New York, said an increased payroll tax would "unfairly hurt" young people. "It hurts the students struggling to pay for their rent and their next meal," he said. "We want to empower the next generation with tools to save for their retirement in a way that works best for them."
Social security, however, was never meant to empower anyone.  It was meant to get as many people as possible dependent on the government as opposed to saving for themselves.  And it has been incredibly effective at keeping people enslaved. In fact, over 3/4 of millennials don't mind the government stealing money from their paychecks, the fruits of their labor, in increasing amounts.
Retirement is a Myth: The American Dream Turns Into a Nightmare
More than three-quarters (77%) said they think it is critical to preserve Social Security benefits for future generations, even if it means increasing the taxes working Americans pay. "These are the people who are going to reach retirement when Social Security may not have the money to pay benefits, so they have a big stake in fixing Social Security," Johnson said. If Social Security reaches insolvency in 15 years, the oldest millennials will be 55. "It's not an abstract risk for them," he said.