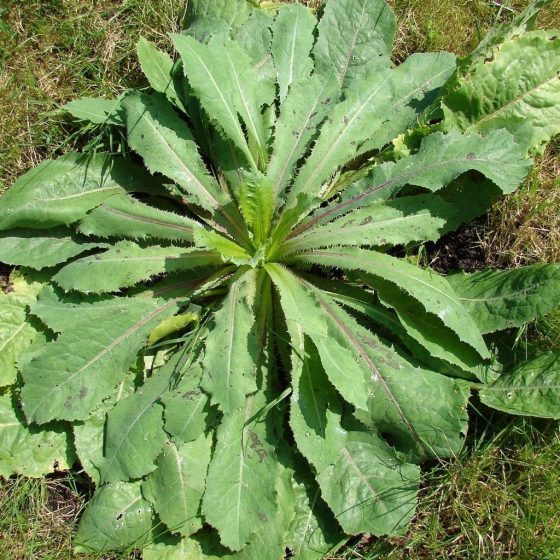 During a SHTF situation, pain could become an annoyance for some, but unbearable for others. If doctors are scarce and medicine becomes even scarcer, this one little weed, found all over North America and similar to morphine, could be a saving grace.
Lactuca Virosa is the scientific term for the morphine-like plant, and many people have used it in place of addictive prescription pain medication, like opioids. The plant is called "wild lettuce," and it's fairly abundant. Known as a weed to most, it gets plucked from lawns and tossed in compost piles, but it's important to know what it can do, and how safe it actually is.
Wild lettuce is a leafy and tall plant, with small yellow buds, and could be growing right outside your door. More commonly found in North America and England, it's a cousin to the lettuce we typically see at the grocery store. It's also referred to as bitter lettuce, or more appropriately for the purpose discussed here, opium lettuce.
There is actually no opium in the plant, according to WebMD. But wild lettuce gets its nickname "opium lettuce" from the pain relieving and sedative effects of a white substance produced in the stems and leaves of the plant.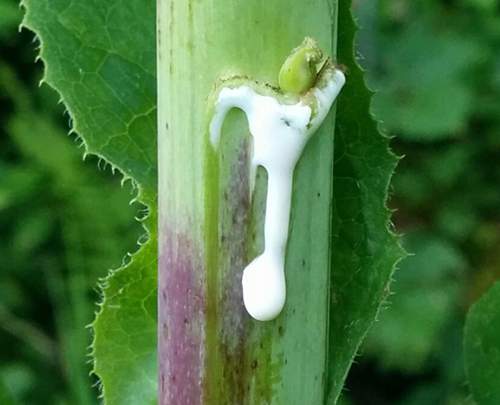 Ask A Prepper detailed the historical uses of wild lettuce:
Back in the 19th century, wild lettuce was already being used by some as a substitute to opium. But, it was in the 70's that it started to gain significant popularity by those wanting a more natural remedy. Individuals were starting to use it for both pain relief, as well as recreational purpose.

In the earlier days, people using wild lettuce prepared it a couple different ways. One way was to cook the plant in a pan of water and sugar mix, until it reduced to a thick syrup-like consistency. While this was an effective form, it was quite bitter even with the sugar added. The most common form however, was drying the stem and leaves to use as an herbal tea.

The tea remains popular today. But, it's also being dried for smoking, or vaporizing. If you don't care to grow it yourself, it can also be purchased as a dried herb, extract, or resin substance.
Wild lettuce's uses don't just stop at easing the pain. It can be used to help with insomnia, anxiety, and depression.
Watch out for allergies too. Wild lettuce may cause an allergic reaction in people who are sensitive to the Asteraceae/Compositae family. Members of this family include ragweed, chrysanthemums, marigolds, daisies, and many others. If you have allergies, be sure to check with your healthcare provider before taking wild lettuce.
*This is for informational purposes only and not intended to be medical advice. Consult a doctor if you have questions regarding your health.