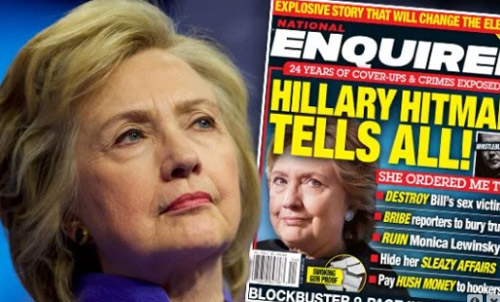 Though often criticized for being a tabloid, during the 2008 Presidential election the National Enquirer broke the story about then-candidate John Edwards and his mistress.  The investigation tanked Edwards' Presidential dreams.
Today, they may have just done the same to Hillary Clinton.
Several days ago Matt Drudge of DrudgeReport.com tweeted a cryptic message: "Oh, on the sex stuff. Hillary is about to get hers…"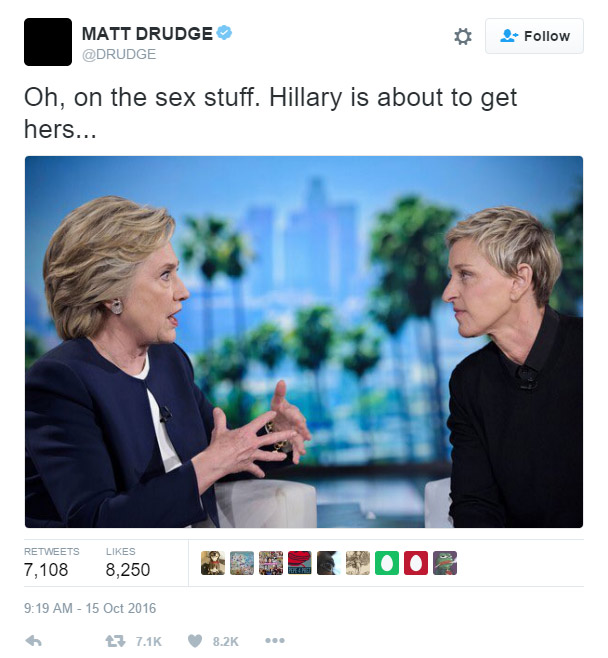 It turns out that Drudge wasn't joking.
According to The National Enquirer, the man hired by Bill and Hillary Clinton to clean up their messes – "The Fixer" – has turned on them and is set to release a treasure trove of evidence. From documents, notes and journals covering some 24 years, the revelations could be explosive.
According to the The Enquirer, the shadowy figure has been confirmed as a Clinton operative and is set to tell all in coming days and weeks.
In the bombshell exposé, The ENQUIRER will reveal the fixer's dossier of smoking gun proof, including 24-years of documents, notes, and journals.

…

The shadowy figure — who provided PROOF of his employment for the Clintons — also revealed 12 fixes he covered-up, including:

+ How Hillary secretly plotted to a counter-attack on Bill's mistress Monica Lewinsky — via a document buried for two decades!

+ What crooked reporters were on the take from the Clinton camp!

+ How he covered up Bill's seedy romp with hookers!

+ Which A-list celebrity had a secret affair with Bill during his presidency!
October surprises. What fun would elections be without them?