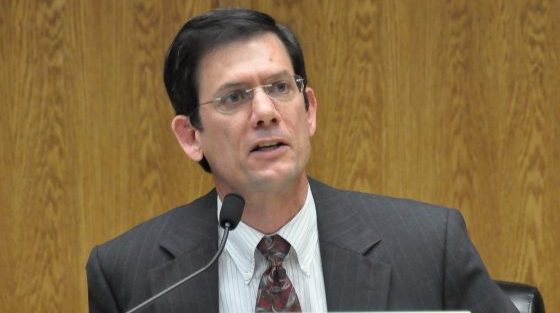 A United States senator has just warned that a nuclear attack by North Korea is imminent.  He wants Washinton state to prepare for the strike, but right now, a little law is getting in his way.
According to Senator Mark Miloscia, the danger to Washington state, which is the closest part of the contiguous US to North Korea, is "starting to become imminent." Miloscia has warned that the threat of a nuclear attack is growing with each weapons test done by the North and their defiant leader, Kim Jong-Un.  He is urging lawmakers to back the bid for an emergency response plan when they meet tomorrow. But he'll be fighting against a law that says the state of Washington cannot prepare for a nuclear war.
It's a throwback to the Cold War when it was feared that planning for a nuclear strike might suggest the US was preparing to launch one itself and expected a response.
Most people don't realize that sometimes, not only does the government not have a plan, they deliberately avoid making a plan for political reasons.

That may sound totally asinine, but it's absolutely true. Especially in the state of Washington. With all the hype surrounding North Korea's missile tests, many states are reexamining their nuclear preparedness plans, except in Washington, where apparently it's illegal for state authorities to even make those plans. —Ready Nutrition
"State law does not allow any advanced planning," said Karina Shagren with the Washington State Emergency Management Division. RCW 38.52.030, passed in 1983, says "The comprehensive, all-hazard emergency plan authorized under this subsection may not include preparation for emergency evacuation or relocation of residents in anticipation of nuclear attack."  But Milsocia warns that that just isn't right.  If there was ever a debate on whether or not there are immoral laws on the books in this nation, it's now settled.
Milsocia also warned that the safeguards that worked during the Cold War era will no longer be acceptable. He stated that he understood the logic behind the law, but the situation has changed so much in the past 34 years since the passage of that law, and it was the duty of public officials to prepare.
"We should have some sort of pre-planned response ready," he said. "Because the threat is growing and the threat is starting to become imminent. And not to do so would be a dereliction of duty. I think it's a real threat, if not in the short-term than in the foreseeable future… initially, I thought three to five years, but it could be even sooner. I think we would be completely wrong to ignore it… There may be a better target for North Korea i.e. Hawaii, which is a little bit closer. But I would put Seattle as one of the top five targets in the north-west to go against, both militarily and economically, for any sort of adversary."
 North Korea has warned the United States that the country will soon face the "greatest pain" it has ever experienced as Kim Jong-un's hackers look set to turn to cyber-attacks to steal virtual currency in order to obtain funds amid new United Nations sanctions.