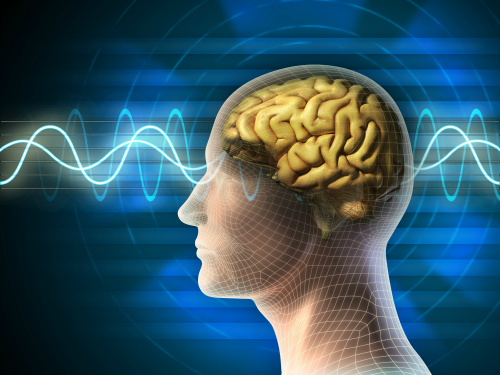 Scientists have now revealed that there is a way to hack the human brain in order to experience the feeling of "being high" without the use of drugs. The brain is a super complex organ, but with a few tricks, an incredible feeling of euphoria can be experienced using only the power of the mind.
This experience we all participate in known as "reality" is actually just a trick that our brains play on us by carefully filtering the sensory information that the world presents to us in order to generate a workable perspective on things. So scientists have summarized that the parameters of our consciousness can, therefore, be modified by destabilizing these finely tuned filters, and one way to do this is by altering their electrical signals, or brainwaves to give one the feeling of "being high" on drugs.
Depending on what you want to feel, you'll need to choose carefully from the menu of different brainwaves and their associated effects. Theta waves, for example, have a frequency of 4 to 8 Hz and are linked to intuition, but can also lead to excessive daydreaming when they are too high in amplitude.
Heather Hargraves studies the therapeutic applications of altered states of consciousness at the University of Western Ontario, and told IFLScience that, when going into trance, "shamans enter into theta states, which is dreamy, intuitive, open but focused in an internal way." Because of this, it was previously thought that theta waves were the key to psychedelic experiences, yet this all changed when scientists began performing electroencephalography (EEG) studies on people under the influence of hallucinogenic drugs. -IFLScience
The results of these studies revealed what Hargraves calls a "broadband squish", whereby all brainwaves in the range of 0 to 20 Hz are "shut down" in certain regions of the brain, before "rebounding". This effect was particularly noticeable in a brain network called the default mode network, which regulates consciousness and is largely responsible for maintaining a sense of self. This technique can be loosely described as meditation with a mirror. Hargraves says neurofeedback enables people to learn to control their own brainwaves and as a therapist, she uses it to help trauma patients regulate their alpha and beta waves, which tend to cause anxiety and depression when they are overactive.
For those without access to fancy gadgets, there are some more rudimentary methods of altering the mind. In the 1970s, when many psychedelic drugs had recently been made illegal, a Czech psychiatrist called Stanislav Grof began searching for a way to legally induce altered states of consciousness in his patients. The technique he developed, called holotropic breathwork, involves a combination of accelerated breathing, body work, and listening to music, and has remained a key element of Grof's psychotherapy protocol for the past four decades.

The technique is thought to increase carbon dioxide levels in the blood, thus making it more alkaline and leading to vasoconstriction. This alters the blood flow to the prefrontal cortex, which is the part of the brain that processes subjective conscious experience, thereby creating an effect similar to that of taking a psychedelic drug.

In a recent study of 11,000 patients who underwent holotropic breathwork treatment, 82 percent said the technique produced a "transpersonal" experience, characterised by a loss of sense of self and feelings of universal oneness. And while some might associate this kind of talk with drug-using using hippies, it's worth noting that many forms of psychotherapy aim at cultivating these same insights in order to improve mental health. –IFLScience
The brain is a very powerful organ, and when used correctly, scientists now say that the feeling of "being high" on drugs can be done by simply altering the brainwaves. It's how to alter them that gets confusing.