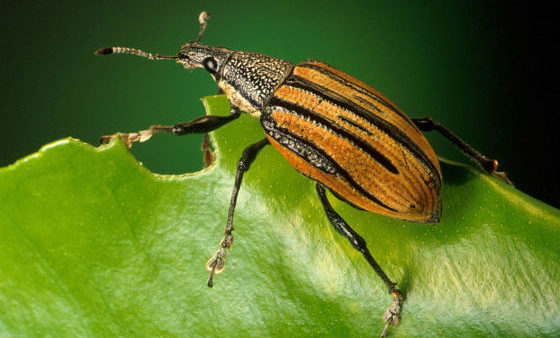 Not all that long ago a scientist proclaimed that humans would soon have to start eating insects to save themselves.  Now, another scientist is saying that to save humanity, we should save the insects instead of consuming them.
Humanity must save insects, if not for their sake, then for ourselves, a leading entomologist has warned. "Science" is becoming strange lately.  First, we are told humans should learn to eat "maggot sausages" to save the planet, and now we are told to "save the insects" to save the planet.  Insects are "the glue in nature," said Anne Sverdrup-Thygeson, underpinning the food and water we rely on according to the Guardian.
"Insects are the glue in nature and there is no doubt that both the [numbers] and diversity of insects are declining," said Sverdrup-Thygeson, at the Norwegian University of Life Sciences. "At some stage, the whole fabric unravels and then we will really see the consequences."
On Monday, the largest ever assessment of the health of nature was published and warned starkly that the annihilation of wildlife is eroding the foundations of human civilization. The IPBES report said: "Insect abundance has declined very rapidly in some places … but the global extent of such declines is not known." It said the available evidence supports a "tentative" estimate that 10% of the 5.5m species of insect thought to exist are threatened with extinction.

The food and water humanity relies upon are underpinned by insects but Sverdrup-Thygeson's new book, Extraordinary Insects, spends many of its pages on how wonderful and weird insects are. "The first stage is to get people to appreciate these little creatures," said Sverdrup-Thygeson. – The Guardian.
There are also a lot of insects. "If you shared them out, there would be 200m insects for each human," said Sverdrup-Thygeson. But the problem is, that for all their abundance, insects are in trouble. "Global data suggests that while we humans have doubled our population in the past 40 years, the number of insects has been reduced by almost half – these are dramatic figures," she said. Some researchers warned in February that falling insect populations threaten a "catastrophic collapse of nature's ecosystems", while recent studies from Germany and Puerto Rico have revealed plunging numbers over the last 25 to 35 years.
https://www.shtfplan.com/headline-news/ecological-armageddon-warning-as-insect-population-numbers-plummet-everything-is-going-to-collapse_10192017
While the ecosystems are dependent upon insects, it has been suggested that humans eat less meat and more bugs as a way to save the planet. These two ideas appear diametrically opposed to each other.