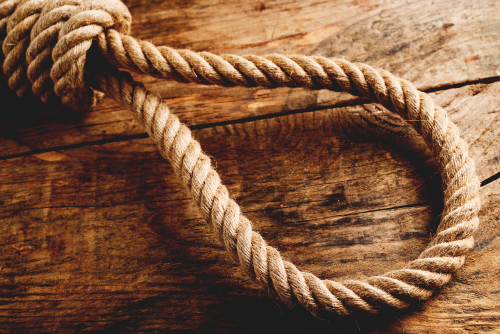 Every time that the absurdity of political correctness reaches a new peak in our culture, it's easy to assume that it can't get any worse. But if we've learned anything over the past few years, it's that it can always get worse. For people who have their entire identity wrapped up in being oppressed and downtrodden, the limit to what they can be offended by is absolutely bottomless. Which is why it shouldn't come as a surprise that a school board in Oregon recently voted to remove the name "Lynch" from several elementary schools. You can probably guess why.
Lynch Meadows Elementary, Lynch Woods Elementary and Lynch View Elementary were all named after a local family who donated land to the school district in the late 1800s.

In recent years, school officials say they have received complaints from people who are concerned about the name's connotation with lynching.

'There were an increasing amount of questions and some complaints from families of color around the name,' Centennial School District Superintendent Paul Coakley, who is black, told the Oregonian.

'Our diversity is increasing every year, with families coming in from Northeast Portland and out of state, so [the names] needed to be looked at,' he added.
The fact that "Lynch" is an actual surname held by perhaps tens of thousands of people and has been around for hundreds of years, was of no consequence to the perpetually offended people who wanted these schools to change their names.
"I don't think any of you have ever seen a picture where one of your decedents was hanging from a tree," said one man who testified in favor of the name change.

"I know the majority of you guys are white and it's hard to know how that word could have an effect but it does," added a young student who testified. "If a simple name change could make students feel safe, then why are we holding back?"
Actually, there is a very good and practical reason why these school names shouldn't be changed. We have to ask ourselves, where does this end?
Perhaps any "people of color" who happen to work for Merrill Lynch should be outraged. Maybe director David Lynch should have his name scrubbed from his films. Maybe the residents of Lynch Town Kentucky, as well as 10 other cities across the country that happened to be named "Lynchburg" should vote to change the names of their communities. Maybe this surname should be banned entirely. After all, we can't let these people be a walking reminder of a terrible crime that they had nothing to do with, now can we?
In case you've ever wondered why the culture of political correctness is always capable of reaching new levels of madness, now you know. Once you permit one absurdity, every absurdity is on the table.