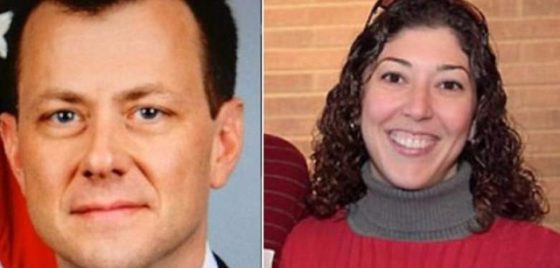 The missing messages between FBI officials have caused problems for the Justice Department inspector general's office. But according to news reports, the DOJ has begun recovering those pesky missing texts, which have, in part, embroiled most of the government in a scandal of epic proportions.
The text messages between FBI lawyer Lisa Page and Peter Strzok are starting to be uncovered, said Fox News' Sean Hannity Wednesday night. Hannity said sources at the DOJ told him they have begun to recover some of the texts from that time period. The specific content from those texts messages has not been released, yet.
The five-month stretch of missing messages covers a period of time that includes President Donald Trump's inauguration, the firings of National Security Adviser Michael Flynn and FBI Director James Comey and the standing-up of former FBI Director Mueller as special counsel to investigate alleged Trump campaign collusion with Russian officials during the 2016 election.
Federal law enforcement officials had notified congressional committees that a "technical glitch" affected thousands of FBI cellphones between Dec. 14, 2016 and May 17, 2017. This meant that 5 months worth of text messages would be missing from Strzok and Page, both of whom are under scrutiny after it was revealed that the former members of special counsel Robert Mueller's team exchanged anti-Trump texts during the 2016 presidential campaign.
Of course, the plot continues to thicken by the day, as not long ago, it was revealed that the two disgraced FBI officials had discussed a secret society and even violent measures that needed to be taken against Donald Trump.
A high-ranking FBI official confirms a number of the missing 50,000 FBI text messages — as well as other text and email messages among FBI brass — reportedly discussed initiating physical harm to President Donald Trump. -True Pundit
Senate Homeland Security Committee Chairman Ron Johnson, R-Wis., and Senate Judiciary Committee Chairman Chuck Grassley, R-Iowa, have sent a letter to Inspector General Michael Horowitz noting that the IG's office said on Dec. 13 that it had all the messages between Strzok and Page between Nov. 30, 2016, and July 28, 2017.
Lawmakers are now demanding reconciliation between those two different points.