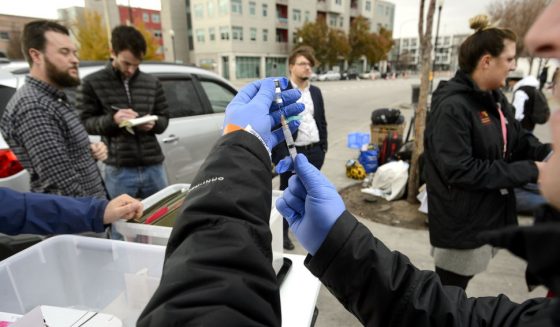 It's shaping up to be a rough year for those living in San Diego.  With the flu season still going strong in the area, their Hepatitis A outbreak is also not yet contained.
This flu season was especially hard on the city of San Diego. The city boasted a record 20,131 influenza cases and 326 deaths all confirmed by San Diego's Health and Human Services Agency.  "No one knows really why this season is so much more severe than other seasons," said Dr. Sayone Thihalolipavan, deputy public health officer for the County of San Diego.
Thihalolipavan said flu season in San Diego typically ends by March. Now in April, the county's latest report shows 247 new flu cases and seven more deaths. "Especially earlier on the predominant strain of flu was one that is more [sic] deadlier," Thihalolipavan said. "And that was the H3N2 strain. Now currently we're glad the predominant strain is the influenza type B or B strain, which is less likely to result in hospitalizations or deaths."
Meanwhile, the county board of supervisors declared an end to the hepatitis A health emergency in January, but the outbreak is still not over. "We've seen about 9 cases this year so far I believe," Thihalolipavan said. "Unfortunately, mostly centralized in the North County area." During the peak of the outbreak, San Diego was averaging around 80 hepatitis A cases a month. Since the outbreak started in November 2016, 20 people have died and 587 cases have been confirmed.
The majority of those sickened by this viral infection outbreak have been homeless people. A letter from San Diego County health officials stated that hepatitis A is being spread through contact with a "fecally contaminated environment" as well as person-to-person transmission. A big part of the problem is an apparent lack of public restrooms in areas where the homeless population congregates.

Hepatitis A is a highly contagious viral infection, which can prove fatal. According to the Centers for Disease Control, the virus attacks the liver. Adequate personal hygiene and sanitation can help prevent the spread of the virus. -SHTFPlan
The city and health officials continue to have limited or no success at stopping these infectious diseases. Their one suggestion: get the flu shot and get vaccinated for hepatitis A.