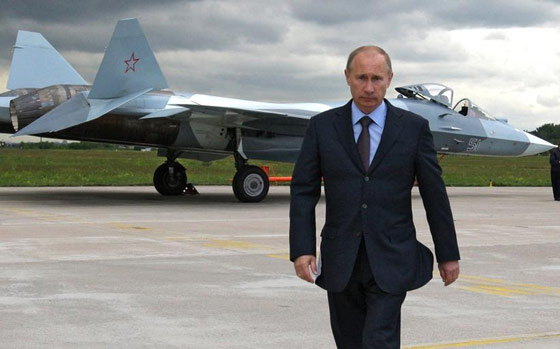 Russia has vowed to retaliate against Israel after their airstrikes created a "dangerous situation." While Israel was performing unannounced attacks in Syria, a Soviet reconnaissance plane was accidentally shot down by Syrian Air Defence systems, the Kremlin has announced.
The Russian aircraft, which was used for electronic surveillance, disappeared from radar screens over Syria at about 11 PM local time on Monday, according to the Express UK. The plane was over the Mediterranean Sea about 35 km (20 miles) from the Syrian coastline, Russia's TASS news agency quoted the ministry as saying in a statement.
"The trace of the Il-20 on flight control radars disappeared during an attack by four Israeli F-16 jets on Syrian facilities in Latakia province," read the statement. "At the same time, Russian air control radar systems detected rocket launches from the French frigate Auvergne which was located in that region."
The plane disappearance happened to occur right around the same time Israeli and French forces were launching targeted strikes in Syria. According to the Russian defense ministry, 15 people were on board the I1-29 turboprop plane at the time of its disappearance.  The fate of the 15 missing persons on board is not known.
Following the French military's denial of involvement in the plane's disappearance on Tuesday, RIA news agency reported the Kremlin has accused Israeli aircraft of deliberately creating a "dangerous" situation.  Russian is also blaming Israel for the death of the plane's crew due to its "irresponsible actions" with the Kremlin threatening retaliatory steps in response. The ministry said it "was not possible" that the Israeli forces involved did not see the craft as it was preparing to land.
"As a result of the irresponsible actions of the Israeli military, 15 Russian service personnel perished. This absolutely does not correspond to the spirit of Russian-Israeli partnership," said Russian Defense Ministry spokesman Igor Konashenkov, according to Interfax news agency. "We reserve the right to take commensurate measures in response."
Israel's military, which was contacted before Russia alleged the country was to blame, has declined to comment.