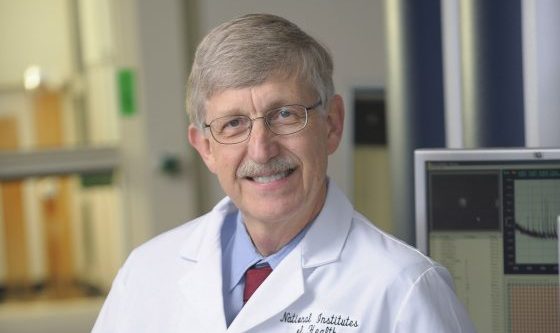 We have to start wondering at this point if these words are thinly veiled threats. Dr. Francis Collins, the director of the National Institutes of Health, pleaded for unvaccinated Americans to get their shots, calling them "sitting ducks" for a Delta variant that is ravaging the country and showing little sign of letting up.
"I will be surprised if we don't cross 200,000 cases a day in the next couple of weeks, and that's heartbreaking considering we never thought we would be back in that space again," Collins said. "That was January, February, that shouldn't be August. But here we are with the Delta variant, which is so contagious, and this heartbreaking situation where 90 million people are still unvaccinated, who are sitting ducks for this virus, and that's the mess we're in."
While the United States currently is seeing an average of about 129,000 new infections a day which is a 700% increase from the beginning of July.  If the ruling class and their puppets in the mainstream media are to be believed, that number could jump in the next couple of weeks, Dr. Francis Collins said on Fox News Sunday.
The Centers for Disease Control and Prevention said "breakthrough" cases among vaccinated people were on the rise, and last Thursday, hours after Governor Janet Mills announced that all health care workers in the state must be fully vaccinated by October 1, the U.S. Food and Drug Administration approved vaccine booster shots for immunocompromised people. –Yahoo News
Even the rulers and the media cannot hide behind their lies forever. Many people getting sick are fully "vaccinated".
COVID-19 mRNA Shots Are Legally Not Vaccines
"This is going very steeply upward with no signs of having peaked out," Collins said. Collins also said the US could decide in the next couple of weeks whether to offer coronavirus booster shots to more Americans this fall.  Shots are already available to those who are immunocompromised.
Roll Up Your Sleeve For Jab #3! Fauci Says We All Need Boosters!
Fauci Confirms "Likely, Inevitable" Everyone Will Need COVID Vaccine Booster Shot
Federal health officials have been actively looking at whether extra shots for the already fully vaccinated may be needed, reviewing case numbers in the US "almost daily" as well as the situation in other countries such as Israel, where preliminary studies suggest the vaccine's protection against serious illness dropped among those vaccinated in January.
"There is a concern that the vaccine may start to wane in its effectiveness," Collins said. "And Delta is a nasty one for us to try to deal with. The combination of those two means we may need boosters, maybe beginning first with healthcare providers, as well as people in nursing homes, and then gradually moving forward" with others, such as older Americans. He added that because the Delta variant only started hitting the US hard in July, the "next couple of weeks" of case data will help the US make a decision.
Anyone care to guess what that decision will be?
Don't worry. Big Pharma is here to work closely with your master to ensure that as slaves, we are all brainwashed into taking this shot.
The Moderna president, Stephen Hoge, said seeing some "breakthrough" infections emerge among the vaccinated within six months has been surprising, even if most symptoms so far have not been life-threatening. "I think that suggests we are going to need booster vaccines to get through the winter," he told Fox News's Sunday Morning Futures.

"If it turns out as the data come in, we see we do need to give an additional dose to people in nursing homes, actually, or people who are elderly, we will be absolutely prepared to do that very quickly," said Dr Anthony Fauci, who is President Joe Biden's chief medical adviser. –The Guardian
This won't end. Because we know when it ends:
Ruling Class: The Scamdemic Won't End Until The WHOLE WORLD Is Vaccinated
Stay prepared.  They continue to ramp this scariant up and at this point, it's time to expect anything.