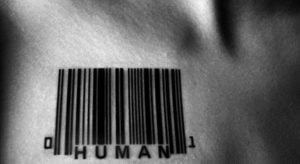 The World Trade Organization is predicting a "bumpy and rocky" ride for the slaves in the upcoming months as they and other ruling classes work together to engineer a complete food supply chain collapse. On Sunday, the WTO discussed ways to further control the slaves, such as food insecurity, overfishing of the world's seas, and more vaccine and plandemic preparedness.
Even the mainstream media is admitting that we are at a time when some people have begun to question WTO's relevance. And yet, Director-General Ngozi Okonjo-Iweala hopes the meeting involving more than 120 ministers from the group's 164 member countries yields progress toward reducing inequality and ensuring fair and free trade. Free trade? Like demanding a cut (sales tax) of every transaction made by the slaves and stealing the fruits of their labor (income tax.)? Nothing about the world we live in is even remotely "free" and no authoritarian centralized power structure (government) will ever get us there.
"The road will be bumpy and rocky. There may be a few landmines on the way," Okonjo-Iweala said. "We'll have to navigate those landmines and see how we can successfully land one or two deliverables," she added while discussing the forced imposing of more COVID-19 vaccines on the slaves.
"The negativism is compounded by the negative advocacy of some think tanks and civil society groups here in Geneva and elsewhere who believe the WTO is not working for people," she said. "This is, of course, not true, although we've not been able to clearly demonstrate it."

"With history looming over us, with that multilateral system seemingly fragile, this is the time to invest in it, not to retreat from it," Okonjo-Iweala said. "This is the time to summon the much-needed political will to show that the WTO can be part of the solution to the multiple crises, the global commons that we face."-KOMO News
And that's how it always is and always has been. The rulers introduced a problem, wait for the fear-based reaction, and step in with the preplanned solution.
Perhaps humans have finally wised up to what has been done to them (slavery) for millennia under the guise of government.
The Science of Fear: How The Elitists Use it to Control Us & How to Break Free