This article was contributed by Lior Gantz of The Wealth Research Group.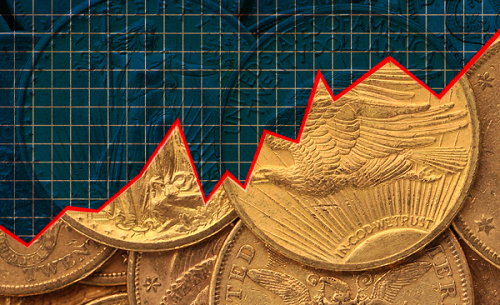 This isn't Warren Buffett's best year, in terms of PUBLIC PERCEPTION. He's been ridiculed for selling the airlines a number of days before their SHARE PRICES bottomed and began TURNING AROUND. Gold, which Buffett often says does nothing and "Just Sits There" is SITTING PRETTY and outperforming Berkshire's by miles and miles. Meanwhile Berkshire's CASH PILE is eroding fast in PURCHASING POWER, but one thing to remember about Buffett is that he is the greatest capital allocator to ever live.
No one has championed the art of deciding where to put your next dollar to get the best RISK-ADJUSTED RETURN like he has. The chief reason for that, according to Warren himself, can be plainly summarized by his first rule of investing: NEVER LOSE MONEY.
The rule is obviously a rule of thumb (since never losing is impossible), which speaks to his STATE OF MIND – his obsession with playing defense, not offense, and with being consumed by the idea of RISK MANAGEMENT, not with maximum leverage.
Of all the quotes and pearls of wisdom that he has shared over the years, this is the one I see as fitting for the crumbling currency system: "Should you find yourself in a chronically leaking boat, energy devoted to changing vessels is likely to be more productive than energy devoted to patching leaks."
While Warren has a HUGE BLIND SPOT when it comes to gold, his psychology is incredible when it comes to making DIFFICULT DECISIONS and being disciplined with shareholders' funds. He cuts losers fast and for good, a habit that a major survey found was the one that most investors just can't BRING THEMSELVES to do.
Most investors who have a losing position will SINK WITH THE SHIP; they'll refuse to admit failure and move on. I've talked extensively about position sizing, setting stop losses, rationing buy and sell orders, risk tolerance and net worth, more than I've talked about any other topic, but most investors just go ALL-IN regardless. They can't help themselves.
Back in March, the world went ALL-IN on the dollar. It was such a crowded trade that the system couldn't HANDLE THE DEMAND for cash. The distrust in any financial instrument was one that we did not even reach in 2008.
DOLLAR BEAR MARKET: DEEP STATE BANKERS LOST THE GAME!
As Buffett said above, then, energy spent on patching holes in a chronically leaking boat is a wasted one; the solution is to JUMP SHIP. More specifically, it is to jump to a BETTER SHIP, not into the cold, open ocean.
The media, owned by deep state bankers, will ALWAYS portray the fiat monetary system as the ONLY VESSEL AT SEA, so that if we don't save it from sinking to the abyss, we're ALL DOOMED.
That's a LOAD OF CRAP.
Not only are there other ships better equipped to handle the turbulent waters, but those ships are BATTLE-TESTED, metaphorically speaking.
My message isn't that Buffett is always right or that one should treat him as an all-wise guru, but that in CUTTING LOSSES, he has shown that there is no such thing as being HALF PREGNANT. We either stop with this MONETARY LUNACY, or we're doomed to pay a HEFTY PRICE.
Luckily, you and I have figured out that we don't have to wait for others to see what we HAVE UNDERSTOOD long ago about the national debt. We're looking at the sinking fiat currency ship, using binoculars from the deck of the GOLD & SILVER superyacht.
The Rothschilds, along with other powerful families, have STIRRED GLOBAL EVENTS for centuries, manipulating currencies and advocating that banks are safe institutions that the general public ought to trust.
Gold is THE ANTIDOTE to this credit and debt disease.
Lord Evelyn, you and your ancestors have amassed a fortune, at the expense of humanity, but you've paid with your soul.
There's definitely a global resistance movement to the idea that MORE debt will solve the deficit nightmare.
Pain is nature's way of telling man that he is on the WRONG TRACK.
Those who have trusted governments are about to learn the hard way that absolute power corrupts absolutely.