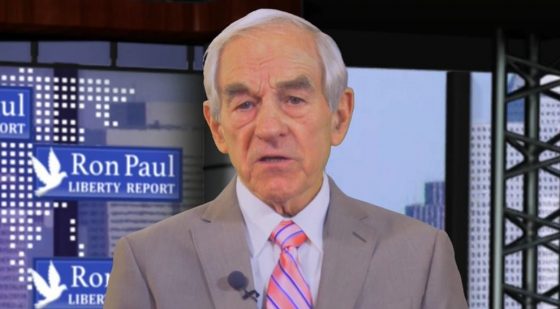 When the housing bubble popped in 2007, the Federal Reserve went to work to re-inflate the bubble by printing more money – quantitative easing. But the policy has made matters much worse, as now everything is a bubble, and according to Ron Paul, when it bursts, only the elite will come out unscathed.
The Federal Reserve has once again created an artificial and unsustainable economic bubble. Central planning still doesn't work, and the sooner we move to sound money the better. Ron Paul discusses the monumental mess that The Federal Reserve has wrought.
"Some very serious consequences of this policy of unprecedented credit creation have set the stage for a major monetary reform of the fiat dollar system," says Paul in a special report video. And the economic trouble that the United States is in should concern every single one of us. It is far from a minor issue.
"As our financial system unravels, the seriousness of it will become evident to all, as the need to pay for our extravagance becomes obvious. This will make the country much poorer. Though the elite class that manages such affairs will suffer the least." -Ron Paul
"The housing bubble is back along with subprime loans. There's an auto financing bubble encouraged by subprime loans for many customers. The stock market is in a bubble waiting to be pricked. The bond market is in a huge bubble as a result low or negative interest rates."
The Fed wasn't alone in its interventionist monetary policy. Central banks around the world followed the same prescription. All in all, the central banks of the world increased their balance sheets by $8.3 trillion, with only $2.1 trillion worth of GDP growth to show for it. That's going to become apparent when all of these bubbles burst.
"This left $6.2 trillion of excess liquidity in the banking system that did not go where the economic planners had hoped. Central banks now own $9.7 trillion of negative interest-yielding bonds. The financial system has been left with a bubble mania, financed by artificial credit and unsustainable debt. The national debt in 2007 was $8.9 trillion; today it's $20.5 trillion. Rising interest rates will come and that will be deadly for the economy and the federal budget."
The biggest takeaway from Ron Paul's report, is that central planning and large government never works out regardless of the intention behind both, and at the expense of liberty.
"A compliant citizenry that fails to grasp the importance of liberty, and instead accepts dependency on government as a substitute for self-reliance guarantees that the bursting of the QE bubble will generate a much more serious crisis than it need be."