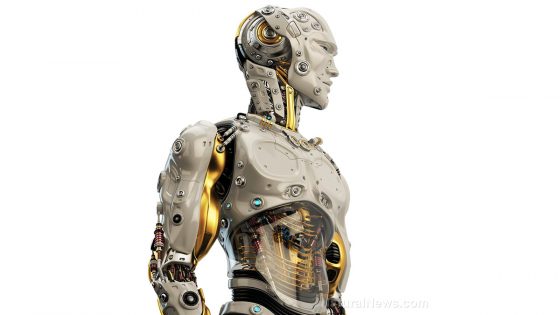 The robots are coming and once they do, they will take millions of jobs from human beings. Once humanity gets to the point where just about everything can be done more cheaply and more efficiently by robots, the ruling class elitists won't have any use for the rest of us anymore.
Many of the jobs that humans are doing today will be done by robots in the not too distant future, wrote Michael Snyder at The Economic Collapse Blog.  In fact, millions of human workers have already been displaced, and experts are warning that the job losses are likely to greatly accelerate in the years to come as more robots are created – ironically by the humans who will become obsolete.
Close to two-thirds of the jobs that have been created in the United States over the past couple of decades have been low wage jobs, and the middle class is being steadily hollowed out.  This is because a company will only hire you if you can perform the job at a cheaper rate than a machine.  And, as robots continue to become cheaper and more efficient, even our lowest paying jobs will be vanishing in enormous numbers.
Unsurprisingly, Bloomberg Quint reported that executives at Walmart plan to greatly increase the size of their "robot army" in the coming years, and jobs will certainly go away.
Walmart Inc.'s robot army is growing. The world's largest retailer will add shelf-scanning robots to 650 more U.S. stores by the end of the summer, bringing its fleet to 1,000. The six-foot-tall Bossa Nova devices, equipped with 15 cameras each, roam aisles and send alerts to store employees' handheld devices when items are out of stock, helping to solve a vexing problem that costs retailers nearly a trillion dollars annually, according to researcher IHL Group. –Bloomberg Quint
Walmart already has a whole host of robots doing such things as scrubbing floors, unloading trucks and gathering grocery orders. But they have also been testing "a new employee structure" which is intended to "cut down the size of its store management staff." The nation's biggest employer is looking to see if it can have fewer midlevel store managers overseeing workers, with these few managers left seeing both their responsibilities and their pay increase.
That means those left with a job will have to do more in order to make more money.  And others will lose their job. Considering the fact that one recent survey found that 97 percent of U.S. CFOs believe that a recession is coming in 2020, we are likely to see a "thinning of the ranks" in multiple companies. But the economy is good, right? Aren't things booming? Jobs numbers are incredible!
https://www.shtfplan.com/headline-news/survey-97-of-cfos-believe-a-recession-is-coming-in-2020_01132020
Not if you are employed in the 45 percent of our current jobs "can be automated." According to a report by CNBC, economists claimed that by the year 2030, robots could take over 20 million manufacturing jobs around the world. In addition, according to a new study from Oxford Economics, within the next 11 years, there could be 14 million robots put to work in China alone.
Snyder pointed out that there is a silver lining. "The good news is that the full extent of this ominous scenario is not likely to completely play out," he wrote. However, the bad news is that this is because our society is rapidly moving toward complete and utter collapse.