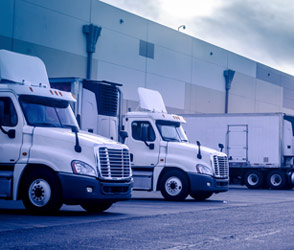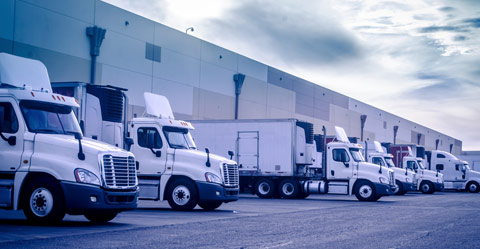 Sometimes good comments are worth an entire article.  This author is a big believer in the fostering of good, intelligent dialogues with commenters on these various alternative media sites.  We all have the ability (with comments) to function in the manner of unofficial reporters.  The nation is huge; however, the distance is nominal and the situations that arise in the nation as a whole can be chronicled and reported by we, the average citizens.  The comments and interactions are a means to that end.
In this light, I wish to ask you, the Readership to report on this important topic in order to present others with the situations taking place in their locales.  The topic referred to being declining inventories and a lack of purchases to meet with customer (I despise the word "consumers") needs in terms of foodstuffs and nondurable goods.
I came across two excellent comments upon Steve Quayle's website that bear reading, as these are two people with experience in retail marketing, inventory, ordering, and purchases.  Take a look at these:
#1 (From DJ, January 24, 2016)
"Steve-

[Regarding the] alerts about the current state of the RR industry. This is in line with what I've been noticing as I visited our local/regional grocery store, Walmart, and Target this week in WI. I worked in big box retail for 20 years specializing in Inventory Management. These stores are all using computerized inventory management systems that monitor and automatically replenish inventory when levels/shelf stock get low. This prevents "out of stocks" and lost sales. These companies rely on the ability to replenish inventory quickly from regional warehouses.

As I shopped this week and looked at inventory levels I was shocked. There were numerous (above and beyond acceptable levels) out of stocks across category lines at all three retailers. And even where inventory was on the shelf, the overall levels were noticeably reduced. Based on my experience, working for two of these three organizations in store management, they have drastically/intentionally reduced their inventory levels. This is either due to financial stresses/poor sales effecting their ability to acquire new inventory, or it could be the result of what was mentioned earlier regarding the transporting of goods to these regional warehouses. Either way this doesn't bode well for the what's to come.  Stock up now while you can!"
#2 (From a Commenter following up #1 who didn't provide a name, January 26, 2016)
"I'd like to tailgate on the SQ Alert "based on my experience…" regarding stock levels in big box stores. This weekend we were in two such stores, each in fairly isolated communities which are easily the communities' best source for acquiring grocery items in quantity.

I myself worked in retail (meat) for thirty years so I know exactly what a well-stocked store looks like, understand the key categories and category drivers, and how shelves are stocked and displays are built to drive sales and profits. I also understand supply chain and distribution methodologies quite well.

Each of the stores we were in were woefully under-stocked. This time of year-the few weeks following the holidays-is usually big business in groceries and low stock levels suggest either poor ordering at the store level, poor purchasing at the distribution level or a purposeful desire to be under-stocked.

Anyone familiar with the retail grocery industry is also familiar with how highly touted "the big box store's" infrastructure is. They know exactly when demand is high and for what items and in what quantities. It is very unlikely that both stores somehow got "surprised" by unusually high demand. It is reasonable then to imagine that low stock levels in rural areas with few options is a purposed endeavor to assure that both the budget conscious and the folks in more remote areas are not fully able to load up their pantries.

Simply put I believe the major retailer in question is doing their part to limit the ability of rural America to be sufficiently prepared. Nevertheless, we are wise to do our best to keep ahead of the curve. God bless your efforts, Steve."
Now, both of these two guys have a lot of experience regarding inventory and supply at the retail level.  The comments fall upon the heels of the railroads in the U.S. suffering declines in revenue to match a corresponding decline in the shipments of goods and containers.  As of this writing, the BDI (Baltic Dry Index) is down to 317; this alone should be substantial cause for alarm.  We are seeing supplies disappear in the stores because of the plummeting BDI and the oil companies defaulting due to the plunging price of crude.
What are you seeing in your immediate area?  What is going on in the small grocery stores (if any are left) regarding prices and supplies of food and nondurables?  Those of you with experience in retail, distribution, and trucking…what are you seeing out there?  I urge you to report on what you are seeing and what is happening where you live…in rural and urban areas.  All are interrelated and all are important; your comments and observations are keys to presentation of the whole picture and are both welcomed and valued.
---
Jeremiah Johnson is the Nom de plume of a retired Green Beret of the United States Army Special Forces (Airborne).  Mr. Johnson is also a Gunsmith, a Certified Master Herbalist, a Montana Master Food Preserver, and a graduate of the U.S. Army's SERE school (Survival Evasion Resistance Escape).  He lives in a cabin in the mountains of Western Montana with his wife and three cats. You can follow Jeremiah's regular writings at SHTFplan.com.
This article may be republished or excerpted with proper attribution to the author and a link to www.SHTFplan.com.
---
Also Read:
The Prepper's Blueprint: A Step-By-Step Guide To Prepare For Any Disaster
Forced Economic Free Fall: "The World Is About To Enter A Global Depression Unlike Anything Seen Before"
Fall Of The American Empire: "They Intend To Collapse the Financial System"
The Powers That Be Have Lost Control: "Everything Is Falling Apart Everywhere"
Analyst Predicts Massive Bailouts For Main Street: "Money Will Be Printed Out Of Thin Air And Given To You"
The Six Laws of Survival: Strategies For Beating the Worst Case Scenario