Because building a nuclear power plant in a heavily populated area, next to the ocean and near fourteen active fault lines turned out to be such a great idea, Department of Homeland Security has approved $50 million for the construction of a Bio-level 3 and 4 virus research facility geographically located in the center of America.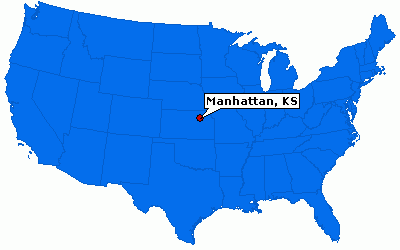 Reports indicate the new facility in Manhattan, Kansas is intended to replace the Plum Island bio-warfare testing facility, and like its predecessor, a DHS risk assessment says it will be used to research advanced biological pathogens and emerging threats that are not only hazardous, but highly contagious to human and animal populations.
NBAF will contain 580,000 gross square feet of facility space which includes BSL-2, 3, and 4 shared research space for the development of vaccines and other countermeasures. Approximately 10% of the space will be for BSL-4 research.

Some of the research to be conducted there will include the study of the following diseases:

Nipah Virus
Hendra Virus
African Swine Fever
Rift Valley Fever
Japanese Encephalitis Virus
Foot and Mouth Disease
Classical Swine Fever
Contagious Bovine Pleuropneumonia

This facility will now be on the campus of Kansas State University. Yet, DHS does not admit there is danger to surrounding populated areas near by. 

Professors and students of Kansas State University have protested the facility being built on their campus. They've had no success in stopping the development. The Bio Safety Lab will be completed by August of 2012. The transition from Plum Island to Kansas will be final by 2020.
An advanced virus research facility that may also be involved in weaponization experiments smack dab in the middle of America? What could possibly go wrong?
Recommended Reading: Are You Ready Series: Pandemic Preparedness