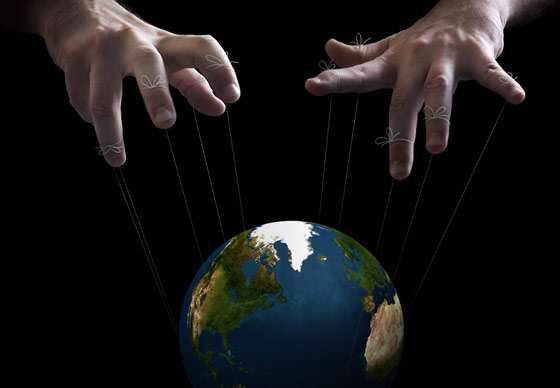 It sure looks like Americans can only be lied to for so long before they wake up and realize they were scammed. As the fears over the coronavirus wane, it's important to remember that the elites need you in fear to submit to their New World Order system of control, so another crisis could be incoming.
We already know the election is going to be an ugly mess; the mainstream media has done their job of using predictive programming so the elites can model the most destructive scenario. It's all a rigged game, and past time for us to say en masse: "we're not playing anymore."
But could something be in the works even before the election since the public is becoming less fearful of the coronavirus? Without fear, people won't willingly submit to their own slavery. The ruling class (government puppets) and the elitists (Federal Reserve banking cartel) need you to be afraid so that you will need them.  We need to send a bold message that we DON'T need masters and are unafraid of their manufactured crises.
They Are Promising This Election WILL Be UGLY: Clinton Urges Biden to NOT Concede
A few mainstream media outlets are saying we can "beat" the scamdemic without a vaccine, but it should still be mandatory.  This could be our next crisis especially considering the military is going to be distributing the shot. There is a vested interest in making sure every human on earth get vaccinated for a disease with a .2% case fatality rate (and we know they are scamming us with those numbers to inject even more fear into the sheep).  Other mainstream media outlets are already using propaganda to convince the public that in order for people to work, they will have to get the vaccine. It sure looks like that could literally be the mark of the beast.
Some experts are already calling on employers to make it mandatory, which, they say, would generally be legal. But others caution against mandates, saying that they could backfire by making Americans more resistant to a vaccine they're already concerned about and more likely to embrace anti-vaxxer sentiment. –USA Today
Whenever you mandate something, especially for this mild flu, people will start to wonder why that's the case prompting more research and dissent. That could put a wrench in the elitists' plans for their global totalitarian takeover.
Regardless of what's coming, stay vigilant, and prepared. Brace yourself. This feels like the calm before the storm, but I really hope I'm wrong.