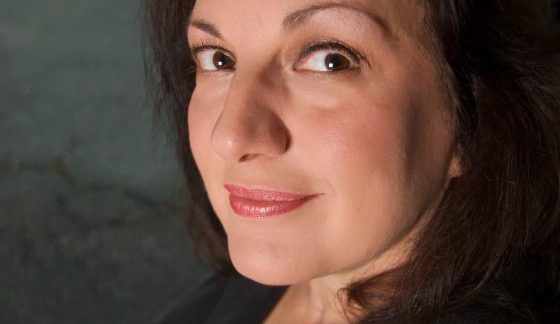 Self-described psychic Susan Rowlen released a video detailing her predictions for the coming year. One of her most alarming predictions is that she says North Korea will succeed in sending a missile to the US at some point in the coming year.
But don't fret just yet. Within the first 30 seconds of Rowlen's video, she admits that she was wrong about some of her 2017 predictions. She says that about 80% of her predictions for last year did come true though.
So what exactly does psychic Rowlen see occurring during the remainder of this year? "Interesting enough, I wanna start off by talking about the tax reform," she begins. "There's a lot of hype and there's a lot of communication of this and that, people going back and forth, yay or nay, some people love the tax form some people don't. I am here not to take sides, OK? But I am gonna just tell you what I think," she says.
"The tax reform with the tax rate going for corporations to 21%, that versus what they've been paying at the 35%. Now, what is it gonna do to the economy? I actually think it's really going to help the economy. The reason I see this is because it is going to leave room for job growth. When the corporations can save money on taxes, they can actually spend more time on the employment and growing their business," Rowlen says.  At least we have a psychic who understands the basic fundamentals of economics.
Rowlen has some bad news for the retailers, however. They will do OK, but they won't flourish. The in-store purchases will dwindle. Of course, this has been going on for years, as more use the internet to do their shopping. Then she moves onto talking about the stock market and how she predicted 2017 to be a year of unhindered growth. "Second to third quarter is where I see little tumbles, little peaks," Rowlen said of 2018's stock market forecast. But she gets more ominous soon after:
"The stock market's gone as high as it can go. So, it's going to kind of fade back and forth, second to third quarter. So I do want to say that. So, but do I see anything drastic? Well, if anything ever happened to Donald Trump, that's where you would see a real dive to the stock market."
Rowlen then briefly talks about the real estate market suffering. Before she moves onto the allegations of sexual harassment that have been plaguing politicians and celebrities. She sees a male figure come forward to admit he was sexually harassed setting off a chain of events which will allow men to also be more comfortable with coming forward also. She rambles off a few other predictions and says to recycle before she speaks about 2017 and Donald Trump.
"And I'm gonna be really honest with you. I said this in 2017 and I'm gonna say it again. More people that are gonna be dropping from his cabinet and as like I go through underwear…he's gonna have a lot of people, and let's face it, he's had so many that I've even done my homework and let's see…I've got pages and pages of all the people in his cabinet that have left or been fired or both. So, the point is, 2018, is it finally ceasing does he finally have the caninet of his dreams? The answer is a big fat 'no'."

"Should we worry about North Korea? Absolutley, yes! This man is very unstable and yes, he's out to get the US…North Korea, I think, is going to actually succeed in sending some sort of missile."

"Everyone has asked me, do I see president Trump impeached? My answer is no.  I don't see it. I try to get a vision that I see him leaving the White House and I do not see this man leaving the White House. So for those of you that love him, you'll be very happy with that and for those of you that don't like him, you won't be very happy with that answer."
So, there are a psychic's 2018 predictions in a nutshell.