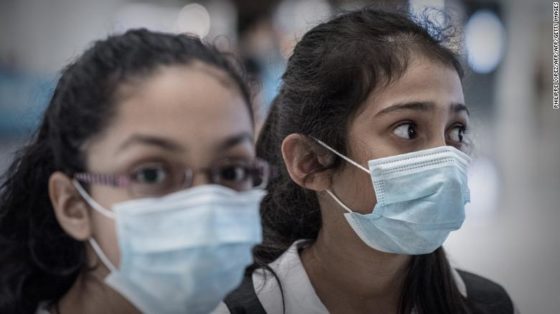 The mask situation is getting out of hand. Based on no evidence, whatsoever, the idea that face masks should be worn at all times, no matter where you are, is spreading rapidly. Tyrants specifically seem to need the entire population to cover their faces.
According to USA Today, Dr. Deborah Birx, coordinator of the White House coronavirus task force, urged all Americans to wear masks indoors and outdoors to help with the plandemic. It is becoming clear that those in power need everyone masked up as much as possible. But why? It's pretty difficult to say. What also boggles the mind is the willingness of the slaves in the U. S. to simply comply without question. So many people are going through life as unthinking drones and not even bothering to look beyond the mainstream media's hype.
Wisconsin Government Agency Demands People Wear Masks In Zoom Calls
Birx said when communities start seeing a rise in positive cases, leaders need to close the bars, restrict indoor dining, decrease social gatherings, and ensure there's a mask mandate. Birx, speaking in Kansas City, Kansas, warned that the outbreak is not just an urban issue. The mask propaganda is getting insane. It has been crazy for a while, but now it's just out there for everyone to see.  The elitists have taken up space in the heads of everyone and few seem to notice or care that they are being manipulated.
Are Face Masks & COVID Rituals Occultist Symbols For Submission?
"So we are really asking all communities, whether you are urban or rural communities, to really wear a mask inside, outside, every day," she said. "Much of the spread is asymptomatic. I know we all want to believe that our family members cannot be positive. They are."
The fear-mongering will not end until the goal to own the world has been achieved. This will not be over after the election, regardless of who wins.  As we all know, the Federal Reserve chooses the president, not us, and this about control and owning the planet, not about health.