President Obama is trying to reinvent himself. After trillions to bankers and concessions to labor unions, he may have realized that his voting base is actually middle-class America, you know the ones losing their jobs, houses and way of life. In an effort to win back some support for his programs and demonstrate that the government sector is also willing to make sacrifices, Mr. Obama has proposed a three year government pay freeze:
Under mounting pressure to rein in mammoth budget deficits, President Obama will propose in his State of the Union address a three-year freeze on federal funding that is not related to national security, a concession to public concern about government spending that could dramatically curtail Obama's legislative ambitions.

The freeze would take effect in October and limit the overall budget for agencies other than the military, veterans affairs, homeland security and certain international programs to $447 billion a year for the remainder of Obama's first term, senior administration officials said Monday, imposing sharp limits on his ability to begin initiatives in education, the environment and other areas of domestic policy.

Although the freeze would shave no more than $15 billion off next year's budget — barely denting a deficit projected to exceed $1 trillion for the third year in a row — White House officials said it could save significantly more during the next decade. They described the freeze as a critical component of a broader deficit-reduction campaign intended to restore confidence in Obama's ability to control the excesses of Washington and the most lavish aspirations of his own administration.
We are all for cutting government spending in just about all areas of public expenditures. Government employees, on average, make much more than those in the private sector, and let's be honest, most government employees make way more than they should.
However, $15 billion is just a drop in a bucket. Here's a little perspective.
This is what Mr. Obama is going to save American taxpayers with his pay freeze: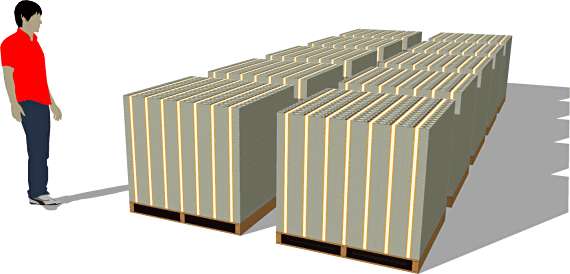 We have a $1.5 Trillion budget deficit for 2010. Here's what $1 Trillion looks like: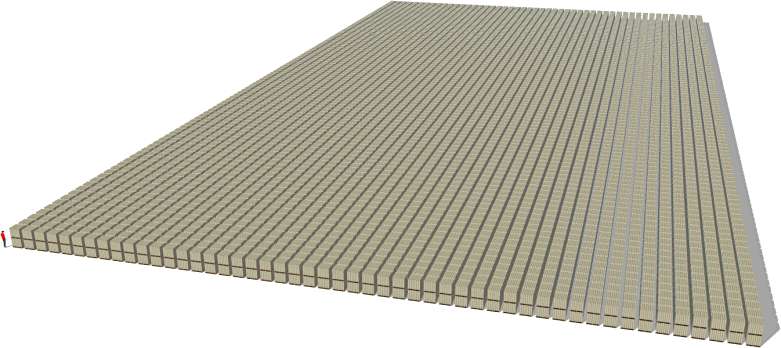 President Obama's plan is for show and nothing else.
This will accomplish absolutely nothing.
Let's hope that all of America sees it for what it is: an attempt to placate the mob with loaves of bread and no real reform to speak of.