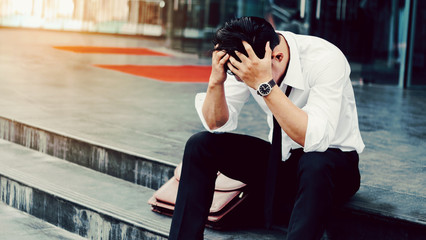 The time is now to begin preparing for the next financial recession – if you haven't already. Very soon, it will be too late, as preparations for economic downturns often take a year or more.
As of today, we are 10 years into an economic expansion that was greatly pumped up by various forms of stimuli (market manipulations by central banks). More commonly, recessions occur every 5-10 years, and we are today seeing early signs of troubles around the world. Some of the more troubling signs have already been at the forefront for over a year. According to Seeking Alpha, some of the indicators of an upcoming financial meltdown are:
Rising interest rates
Enormous accumulation of debt
Decelerating global growth
Credit card delinquencies have risen to the highest level in almost 8 years
The resurgence of a cold war between the US and Russia
In April, U.S. auto sales were down 6.1 percent; the worst decline in 8 years.
It's also strange that anytime anyone mentions that we are past due for a recession, they are immediately called a "fear monger." Well, so be it.  We are past due for a recession, and the everything bubble we are currently in is going to make it a difficult one to recover from. We are not experiencing a "booming" economy when all the data is taken into consideration.
After taking an honest look at the facts, I don't know how anyone can possibly claim that the U.S. economy is "booming".  I really don't.  We hear this sort of rhetoric from the mainstream media all the time, but it doesn't make any sense.  As I discussed yesterday, nobody should be using the term "booming" to describe the state of the U.S. economy until we have a full year when GDP growth is 3 percent or better, and at this point we haven't had that since the middle of the Bush administration.

The latest numbers are clearly telling us that the U.S. economy is not even moving in the right direction.  Economic conditions are getting worse, and they weren't that great to begin with.  According to the calculations that John Williams has made over at shadowstats.com, the U.S. economy is already in a recession, but of course the Federal Reserve will continue to tell us that everything is just fine for as long as they possibly can.  Unfortunately for them, they can't hide the depressingly bad numbers that are coming in from all over the economy, and those numbers are all telling us the same thing. –Michael Snyder, The Economic Collapse Blog and author of the book Get Prepared Now.
No one knows exactly when the house of cards will fall, but it will, and the evidence is out there if you want to see it. Unfortunately, there's little anyone can do to stop the disaster that's coming our way. We can prepare ourselves though.
https://www.shtfplan.com/headline-news/how-to-best-prepare-yourself-for-the-coming-financial-crisis_06282018
Get your personal finances in order making sure you're eliminating as much debt (liabilities) as possible.  Cut expenses and learn to live on less. Consider storing some extra food and water in case there is run on the grocery stores. There is no secret other than to take your survivalist mindset and apply it to your wallet. Be wise with money, and learn to live on less.  If you still need help, Dave Ramsey's The Total Money Makeover is an excellent resource, and we also suggest The Prepper's Blueprint, by Tess Pennington.